The moorings have been set, the dive platform is ready and the Blue Element Freediving Competition commences this Friday November 4th. Organizers Jonathan "Johnny Deep" Sunnex and Sofia Gomez are confident athletes will like what the see,
"Dominica has so much to offer! The mountains, the rain forests & waterfalls, the calm & clear seas — the natural beauty is simply stunning!" quipped Gomez. "And the diving conditions have been exceptional, with no wind and no current we are expecting some really big performances from the athletes."
Big performances may include an attempt by Adam Stern of Australia who hopes to garner the national record in constant weight (CWT). Stern has already realized a personal best of 105m CWT while training in Dominica so the excitement is high that he may take the baton on an AIDA title that has been held by Aussie freediving master Walter Steyn for many years.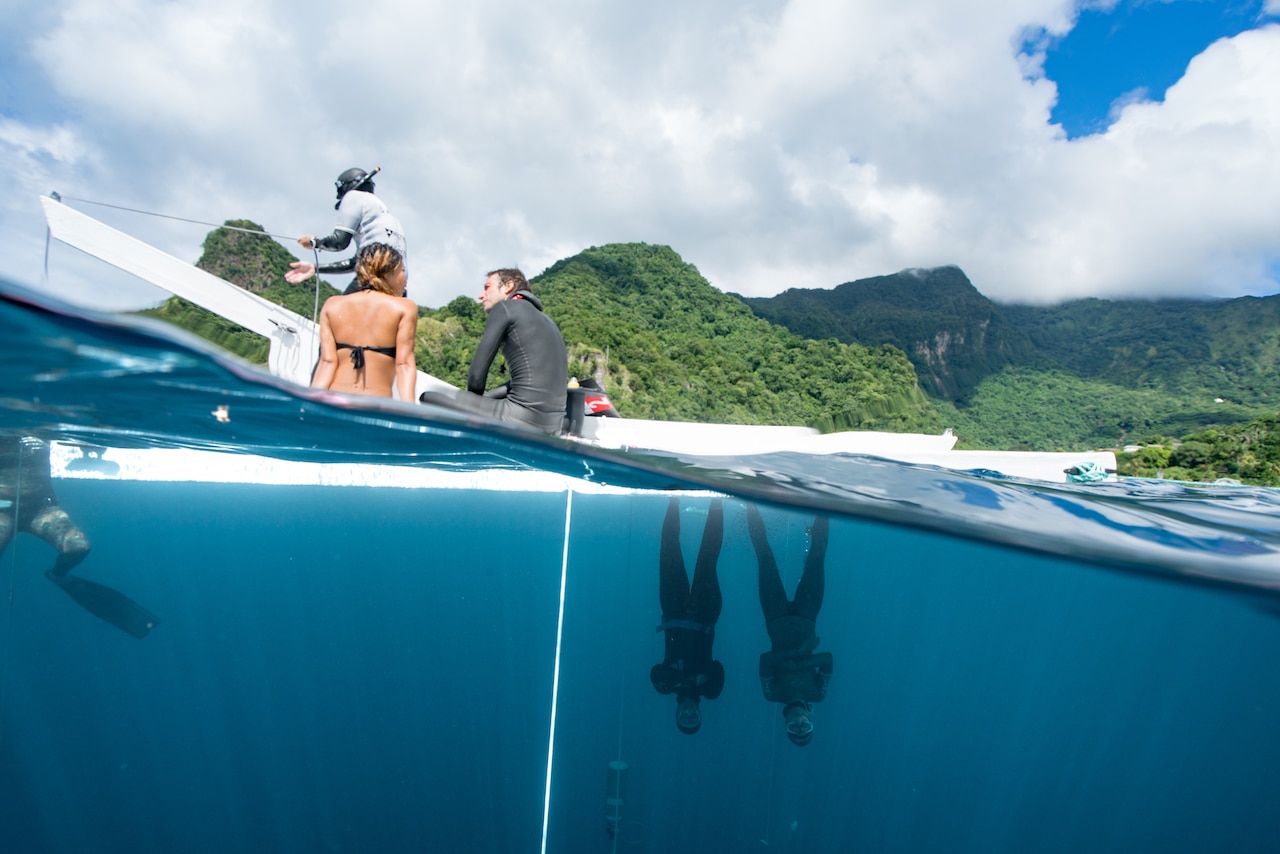 Overall 15 competitive freedivers from 11 different nations will try their best in the fish-filled waters of Sourfriere Scott's Head Marine Reserve.
"This marine park means so much to the island of Dominica," said SSMR Warden Vivian Titre (who will also be competing as an athlete for Dominica for the first time at an international freediving competition) "I am proud of the four zones we have established in the park for residents and visitors to enjoy — we have the fish nursery, the diving zone, the recreational zone for kayaking and other water sports, and a zone established for fishing to provide the commercial fisherman with a dedicated spot, keeping all activities & our bay community harmonious and safe."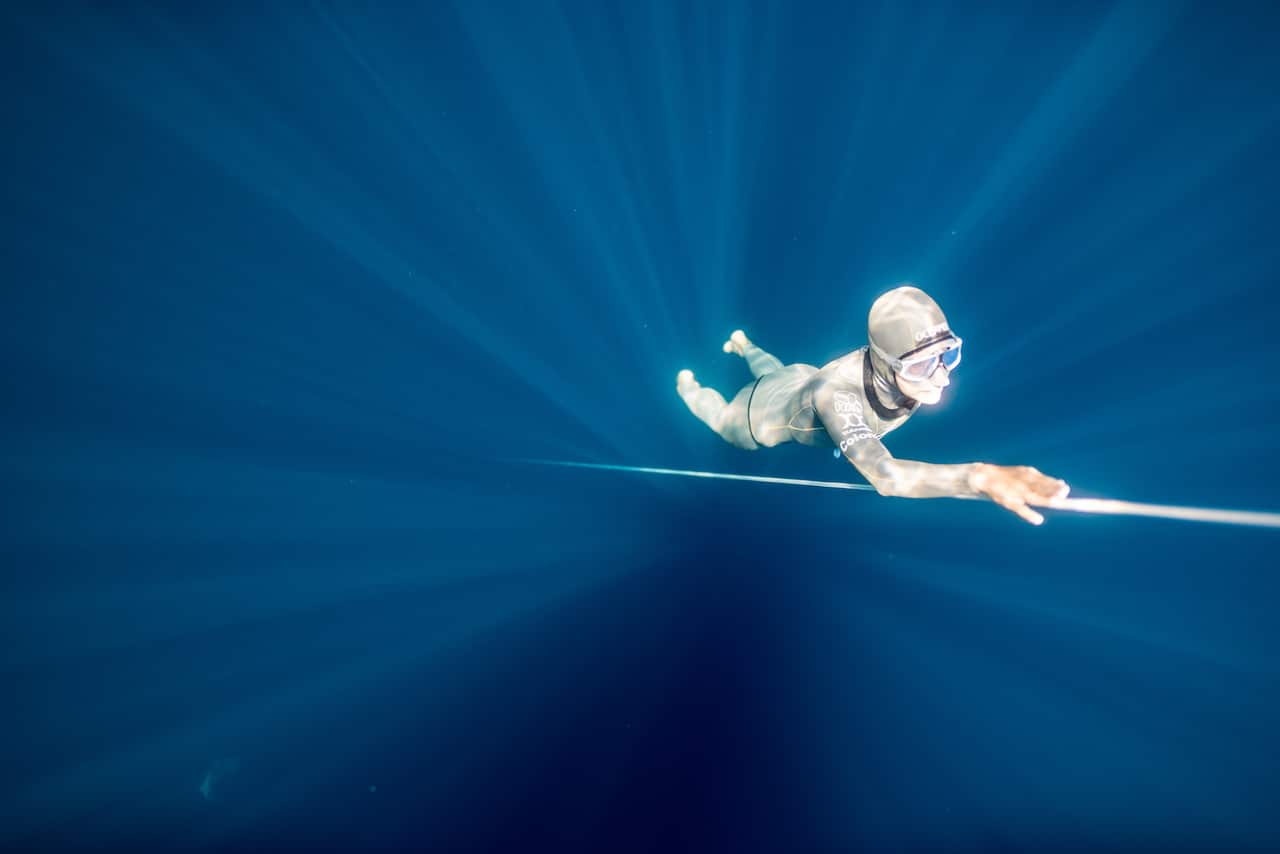 "Not only have we been warmly welcomed by the local community," boasted Sunnex, "but to have the support of some bigger dive industry players like PADI and Alchemy is so important to making the inaugural Blue Element Freediving competition a true success. We are grateful for their partnership to get the word out about our event and to help us grow into the future."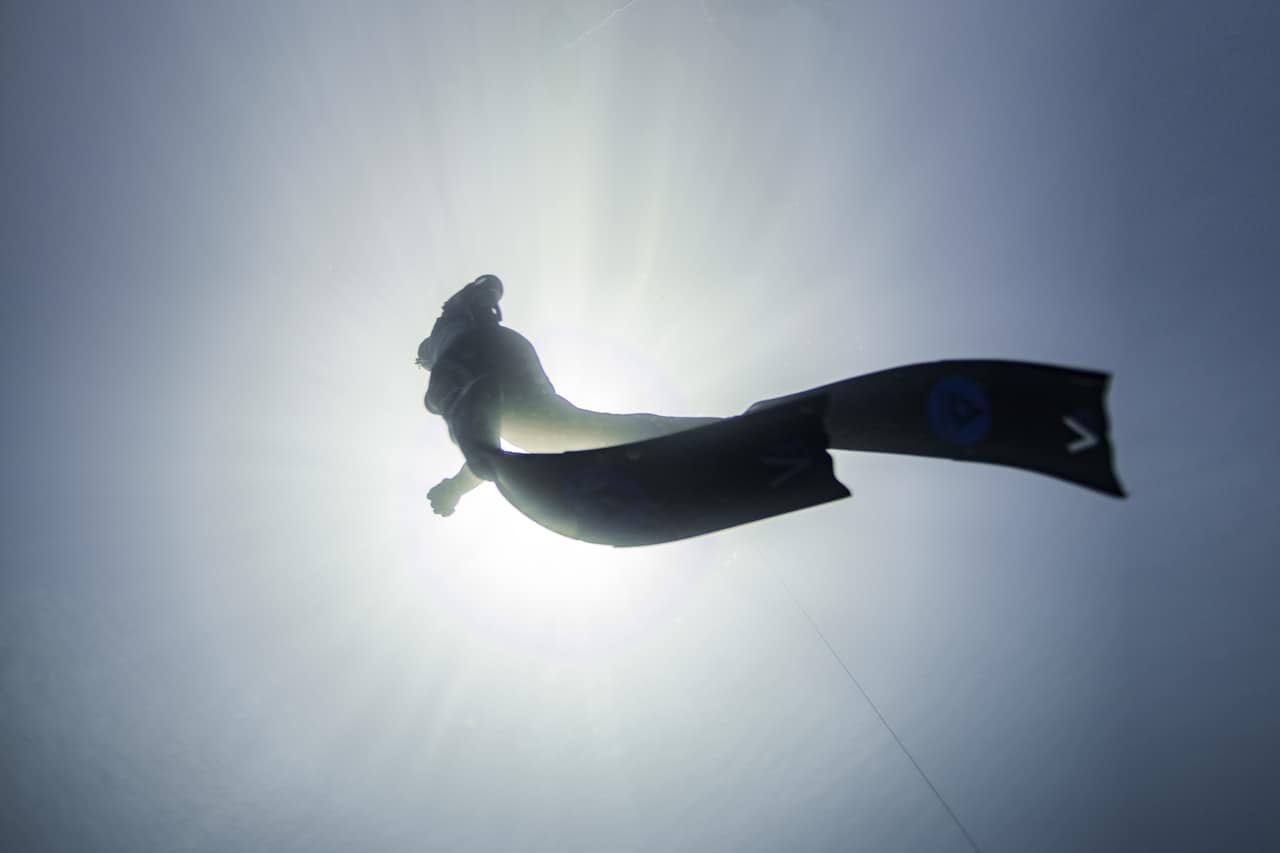 PADI is also a keen partner for the event and bringing the competition to Dominica. Eric Albinsson, PADI Americas Instructor Development Programs Specialist had this to say:
"PADI is very excited to support the inaugural Blue Element freediving competition being held in Dominica this November. PADI is of course relatively new in the freediving scene and so we felt it is a fantastic opportunity to help promote another new thing; a new competition in the exciting and wonderfully beautiful Dominica!  We were also very thrilled to have Johnny Sunnex come onboard as a PADI Freediver Instructor Trainer member with PADI earlier this year and so we see this as the beginning of a long period of mutual support and cooperation between us."
photos courtesy Daan Verhoeven
Get More Articles Like This!
Subscribe to our weekly newsletter and get more interesting stuff like this direct to your email inbox every Friday.