British Territory, Chagos Archipelago — According to Professor Charles Sheppard, a marine biologist from the University of Warwick, no-take marine reserves are vital to maintaining sufficient life in our oceans.
So it is not surprising to find that Britain is doing its part to make sure the oceans and precious sea-life within are sustained. The U.K. has created what is now the world's largest fully protected marine reserve in its territorial waters of the Chagos Archipelago, in the Indian Ocean. The Chagos reserve covers an area of 544,000 square kilometres – twice the size of Britain. These British waters are home to the critically endangered hawksbill turtle, as well as green sea turtles, dolphins and one of the world's largest coral reefs – a habitat for more than 1,200 species of coral and fish.
"As the world's largest marine protected area, the UK's example is encouraging others to do the same in other important and vulnerable areas." said a spokesman from the Foreign Office. In 2006 the United States created an impressive conservation area in the Hawaiian Ialands called The Papahânaumokuâkea Marine National Monument, which is home to home to over 7,000 marine species, one quarter of which are found only in the Hawaiian Archipelago. But even that protected area is 70,000 square miles smaller than the new Chagos reserve.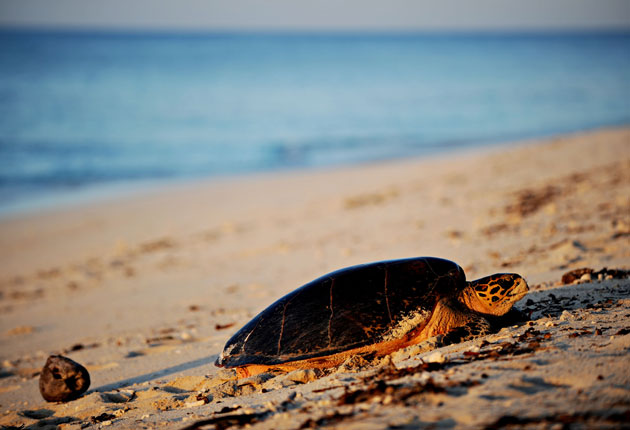 Read more at the Independent.
Photo Credit: afp/getty image