This is the DeeperBlue.com Beginners Guide to Scuba Diving.  We've put this guide together to help budding Scuba Divers understand what is required to get started.  Part 2 of this series takes a look at What Every Diver Should Know About Training Agencies.
What Every Diver Should Know About Training Agencies
What is better, a Ford or a Chevy? That debate has been going on for over a hundred years and will likely still be going on a hundred years from now. On scuba diving message boards and dive boats around the world, you will find a similar debate. What scuba diving training agency is the best? While the Professional Association of Diving Instructors (PADI) is the largest scuba diving certification agency in the world, it is not the only one. A few training agencies have certified around 90% of all recreational divers in the world, still, there are 100's of other agencies out there. So it begs to question, who do I train with and how do I know I can use it everywhere.
Worldwide Accreditation Myth, Sort Of
It is a common misconception that there is somewhere one authority that oversees scuba certification programs, and that authority grants worldwide acceptance of C-cards. That is not the case, worldwide acceptance is based on agreements between agencies. Before the commercialization of divers training, C.M.A.S. was the default worldwide accreditation agency. Spearheaded by its first president, Jacques-Yves Cousteau, The Confédération Mondiale des Activités Subaquatiques "C.M.A.S." (in English The World Underwater Federation) was founded in 1959. It's 11 founding federations each representing a country, organized to promote underwater sporting events. Their mission also involved research and technical advancements in the sports. C.M.A.S developed the first scientific-based diver training program. The organization now comprises over 130 federations from 5 continents and issues certifications to divers who complete a federations training program. All the current commercial training programs are based on the finding and procedures developed by C.M.A.S. This common history of training has encouraged different agencies to accept each other's certifications.
In recent years, the International Standards Organization (ISO) has created standards for recreational diver training. These standards are also based on C.M.A.S programs. External auditors have formed to examine applicants for an ISO accreditation in scuba diving. The European Underwater Federation and RSTC (Recreational Scuba Training Council) are the two largest. These organizations and the ISO standards have lead to further cooperation between training agencies.
The major training/certification agencies
When looking for information to help you decide which training agency is right for you, it best to start with the major agencies. In the United States Scuba retail market, a study published in 2000 showed that 98.2% of the retailers were affiliated with PADI, NAUI, and SSI. The remaining 1.8% was shared by 20 small agencies.
The major training agencies all follow the ISO standards or the European equivalent. Two ISO standards are most relevant to those looking to become certified, they are: Diver Level 1 – Supervised Diver ISO 24801-1 and Diver Level 2 – Autonomous Diver ISO 24801-2. These correspond to the Scuba Diver Certification and the Open Water Diver certification.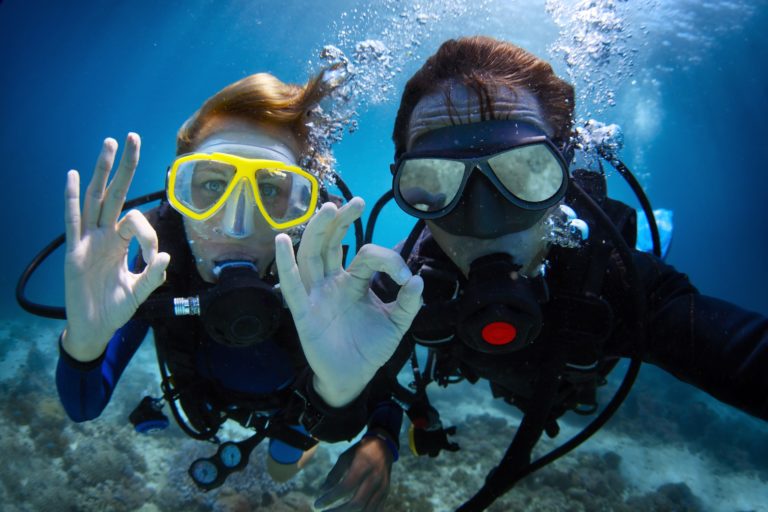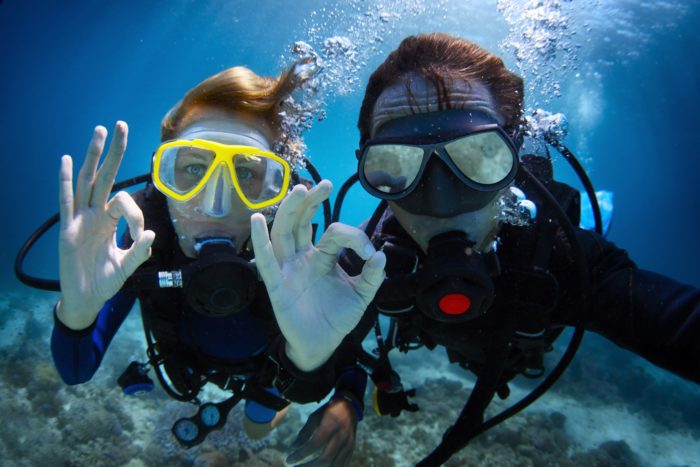 To get you started we will overview five training organizations:
While there are many other choices, these agencies are the largest and recognize each other's programs. You can dive just about anywhere.
Continue reading more from the DeeperBlue.com Beginners Guide to Scuba Diving.
Brought To You By