DeeperBlue.com has recently learnt that the Freediving Docu-Film "OceanMen" is going to be arriving on DVD and Blu-Ray later in 2010. This will be the first time the film will be available to the general public outside the large format IMAX versions.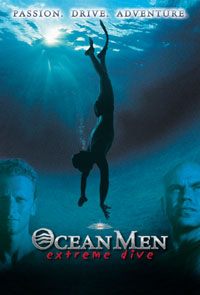 The film was released in 2001 and charts the the rivalry between freediving legends Umberto Pelizzari and Pipin Ferreras as they both attempt to break various freediving records.
Keep your eyes peeled to DeeperBlue.com for more news and exclusive ways to buy the DVD/Blu-Ray in the coming months!
Get More Articles Like This!
Subscribe to our weekly newsletter and get more interesting stuff like this direct to your email inbox every Friday.