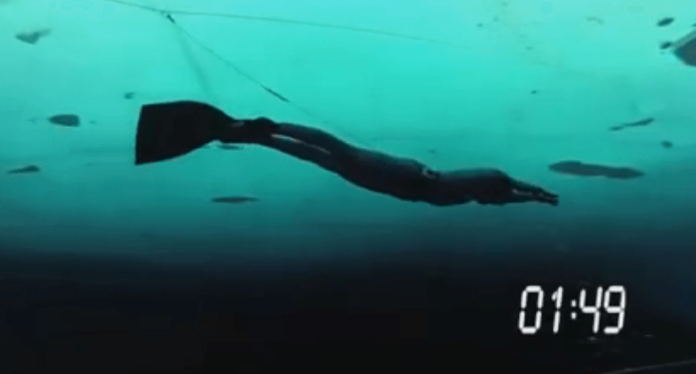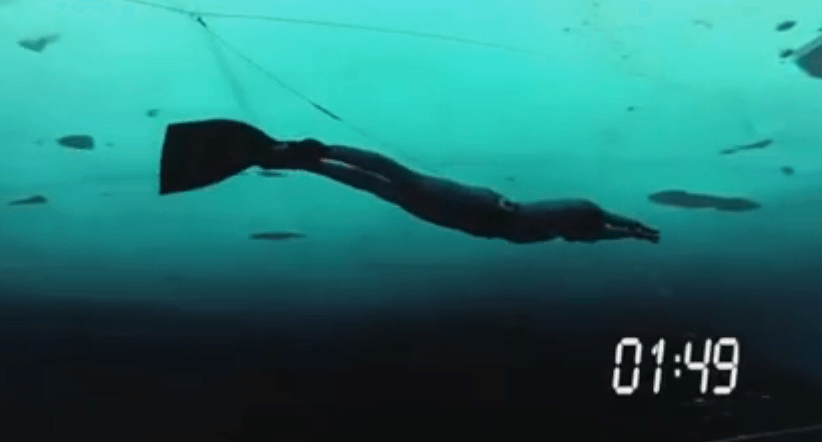 Four-time Danish World Champion freediver and "Breatheology" innovator Stig Severinsen will be featured this weekend on U.S. cable television showcasing his Guinness World Record 500-foot (152.4 meters) underwater monofin swim below one-meter-thick ice on a single breath of air.
The one-hour broadcast, "The Man Who Doesn't Breathe," will air on the National Geographic Channel at 6 p.m. Eastern Time on Sunday, October 26th. It first aired in Denmark on the Discovery Channel on October 20th, 2013.
Check out DeeperBlue.com's September 2013 interview with Stig on his record-breaking swim by clicking here.
photos by Christoffer Hollensberg Hansen – Copyright Breatheology.com
Get More Articles Like This!
Subscribe to our weekly newsletter and get more interesting stuff like this direct to your email inbox every Friday.