Is it a bird? Is it a plane? No! It's the #DejaBlueV Drone-Cam! Get the sensation of what it feels like to drop in from out of the sky 100 meters over Grand Cayman and hover down to the crystal clear blue waters of StingRay City to find a mermaid diving into action. This year Performance Freediving has elevated (literally!) their video operations and DeeperBlue readers can expect more unique, new perspectives and exciting footage from the PFI freediving team and drone operator Bill Coltart. Take a look below.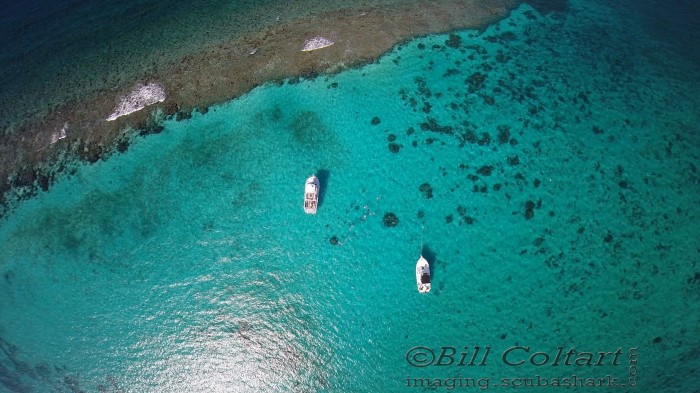 photo © Bill Coltart
Get More Articles Like This!
Subscribe to our weekly newsletter and get more interesting stuff like this direct to your email inbox every Friday.