Last week the Lithuanian team triumphed and took first place overall at the Riga Freediving Cup 2010. Over thirty athletes participated, representing Estonia Ukraine, Germany, Russia, Latvia, Lithuania and Denmark.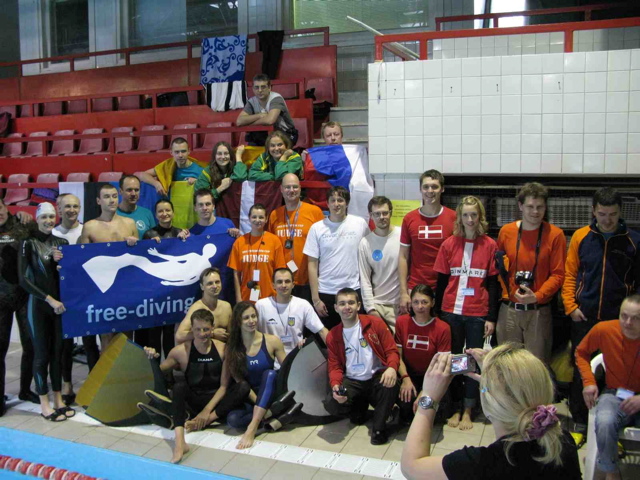 Coming in a strong second was a young Danish team, lead by the winning 178m DYN performance of Morten Villadsen, who took gold as an individual in that discipline. AIDA Judge Peter Boivie officiated.
Read all of the individual and team results here.
Cristina Kuemmel, Morten Villadsen, Astrid Rosenvold are pleased with their team's silver medal.