Following up on her dominant performances during the pool world championships in Belgrade this summer – Natalia Molchanova has now made her first mark in Kalamata at the individual depth championships. The "most decorated" world-record holder in freediving history, Natalia secured another world record in the discipline of Constant no-fins (CNF) when she surfaced from a 69.1m dive that took her three minutes and :09 seconds to complete. Pending doping tests, this brings Molchanova's total WR count to 39 strong.  Natalia improved her own record from earlier this year by going one meter deeper and actually shaving off one second from her dive time (in Dahab back in April the 68m dive took three minutes and :10 seconds).
Check out some video of Natalia's dive below and stay tuned as the competition continues with free-immersion and constant weight later this week.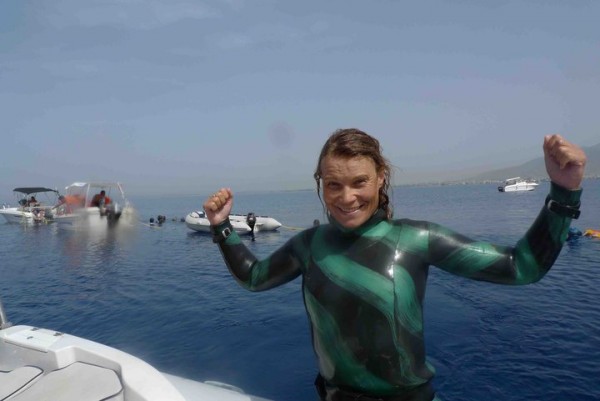 Get More Articles Like This!
Subscribe to our weekly newsletter and get more interesting stuff like this direct to your email inbox every Friday.