Brussels, Belgium — The Flemish and the Wallonians may still be debating what form their federal government should take but one thing we can all agree on is how cool the new Nemo33 concept pool is. Conveniently located just about 2 hours travel time from London, Paris and Rotterdam (give or take 30 minutes) Nemo33 is now welcoming freediving clubs and divers to train in its clear, unchlorinated mineral water that is efficiently warmed by the sun via solar panels.
The concept behind the development of the Nemo33 was to supply everything a diver would need in one easy-access place. So now whether you are an experienced freediver, a novice apneist seeking training, or a scuba diver needing a refresher course, Nemo33 can serve all of your needs. SSI instruction, hot showers and an on-site restaurant are just a few of the amenities the location has to offer.
Check out more at the Nemo33 website.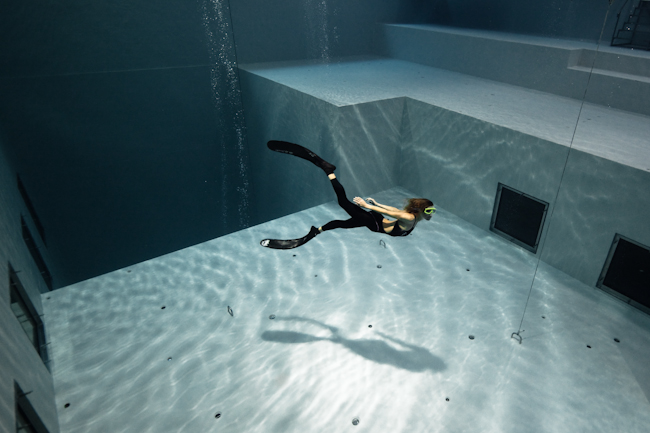 Photo Courtesy of Fred Buyle.