Kalamata Greece – a new Australian record for variable weight has just been achieved by Brisbane's own Ben Noble. President of the Australian Freediving Association and a longtime AIDA Judge and Instructor, Noble successfully rode the sled down to 100 metres and resurfaced with a new national record — 2 minutes and :28 seconds later at the Mediterranean World Cup. Ben says his descent took exactly one minute and his return ascent was a "nice, albeit, long swim" of one minute and :28 seconds.
Ben Noble breaks his own depth record in this discipline, previously set in 2007 in Dahab. It is also of interest to note that Benny also beat his own No-Limits record dive of 80 metres, with this new 100m dive in Variable weight.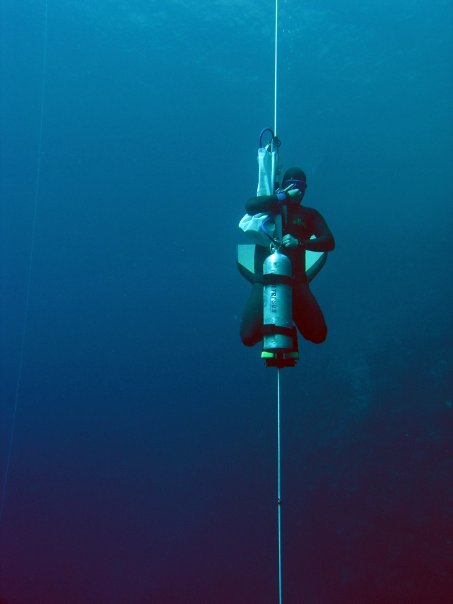 Stay tuned to DeeperBlue for updates to this story and other exciting news coming out of Kalamata.