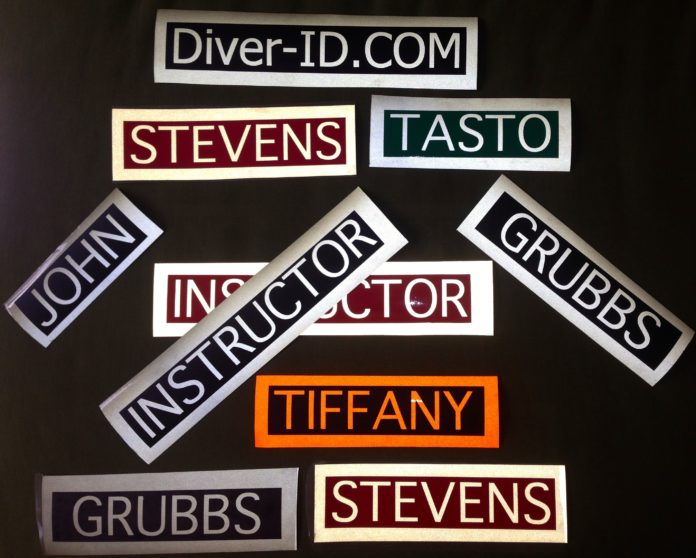 St. Pete Beach, Forida-based Diver-ID.com is offering scuba divers a better way to identify themselves to their dive buddies and dive team, no matter how much their gear makes everyone look essentially the same underwater.
"Once divers gear up in their wetsuits, drysuits, BCDs, hoods, and then don a mask and insert their regulator in their mouths as required to dive, it's terribly hard to know who is who," according to a company statement. "The Diver-ID decal was created by founder and CEO Kai Robert Moser to solve the problem and allow an added measure of safety as well as significantly reduce the stress of identity confusion at depth."
Moser is a former Wall Street IT staffer who volunteered as dive master and assistant scuba instructor for years before becoming a full-time dive professional.
"An incident where a rescue call as a DAN Dive Emergency Specialist which sadly became a recovery was the straw that broke the camel's back and sparked Kai's acting on his interest in dive safety equipment. As a dive professional, he observed on numerous occasions where divers had become confused and followed the wrong group of divers or failed to follow their dive master, often ending up on the wrong dive boat. Add to this mix the fact that dark depths make recognition and reading any ID markings on dive gear even tougher, creating situations that can become deadly.
"Enter the Diver-ID, a highly adhesive, highly reflective, highly visible, hand-crafted vinyl decal which can be customized with any message the diver desires. These dual layered vinyl decals apply easily and adhere well in marine environments, having been designed to last at least until a scuba tank's need for their required hydrostatic testing every five years."
Divers can buy two sizes of the custom decals: the Diver-ID and the Pony-ID.
"The larger Diver-ID is ideal for scuba tanks, waterproof storm cases, gear boxes, trash bins, and nearly anything that might get wet and requires labeling or identification, while the smaller Pony-ID is perfect for a diver's pony bottles, oxygen wash bottles, and even the diluent and oxygen bottles on a diver's rebreather. Having all of one's gear marked in such a sharp and professional manner looks great too."
The company is also working on a several other customized products, such as military-style dog tags for items like BCDs and also customized dive luggage "to let the owner identify and ensure that their gear does not develop legs and walk off on them while traveling far and wide to enjoy the sport."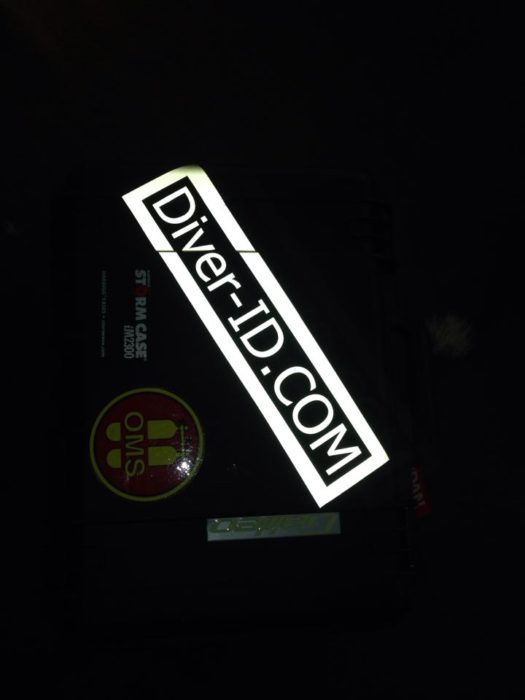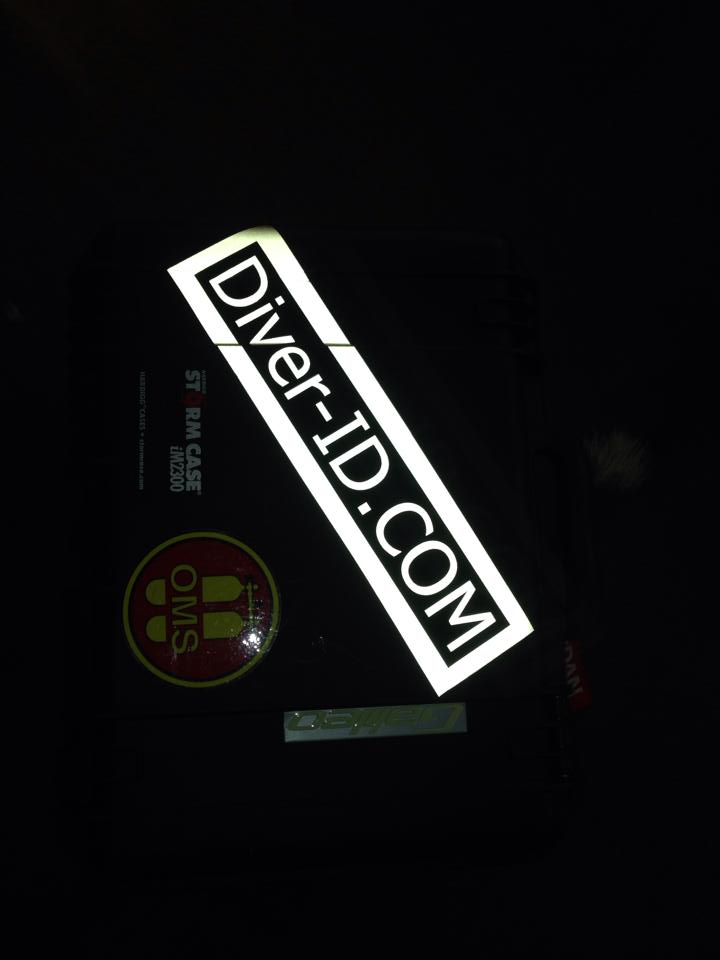 Get More Articles Like This!
Subscribe to our weekly newsletter and get more interesting stuff like this direct to your email inbox every Friday.