The lanyards have been tested, the athletes have trained, and the colorful flags of many nations have been hung with care over the world's deepest blue hole in anticipation of the big day — the first day of the 2012 Suunto Vertical Blue competition. World record holder Alexey Molchanov will dive tomorrow in the beautiful blue waters of the Bahamas – he appears very relaxed and cheerful. He, like many of the other 51 competitors, took the day off from training, while others such as Ryuzo Shinomiya spent one last preparatory morning to get one last dive in with hopes of "conquering new territory" in front of the AIDA judges. In an effort to make the event available to everyone William Trubridge has set up a live-audio stream so that fans can listen in to hear how their favorite athletes are performing live as they dive down into the dark depths with only a GloRope and their training to guide them. Freediving enthusiasts can also watch the Vertical Blue Facebook page and follow @Vertical_Blue on twitter to get the inside track on what is happening.
The athletes hailing from around the globe have a chance to dive six times to achieve their goals; whether they seek a new personal best, a new national title, a world record or to take the crown at the Suunto Vertical Blue the first chapter starts tomorrow.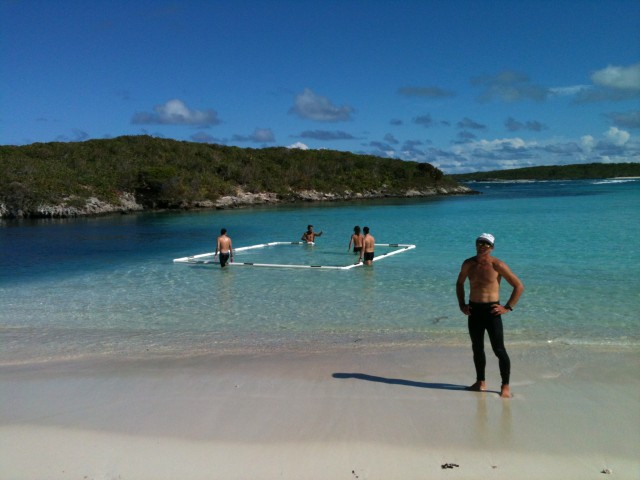 photo ©  F.Koe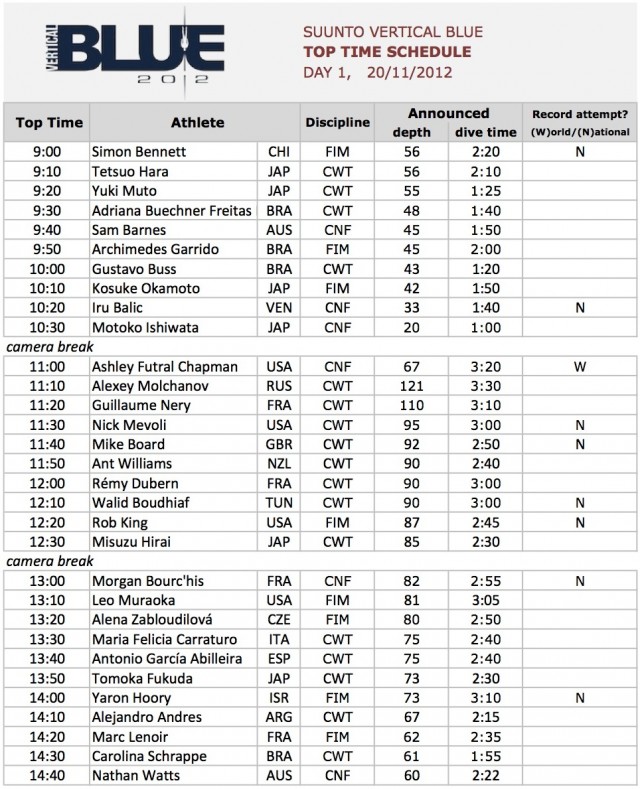 Get More Articles Like This!
Subscribe to our weekly newsletter and get more interesting stuff like this direct to your email inbox every Friday.