The Australian Freediving Association is hosting their depth nationals in Bali, Indonesia. Athletes from Australia, France, New Zealand, Indonesia, Ukraine and beyond are attempting their best and pushing their own personal limits in freediving. Photographer Julia Wheeler is on hand to document the competition and share her birds-eye view.
Day One is now under the belt and while Stanley Sradaputta of Indonesia set a new constant no-fins record for his country, there were some shorter than expected distances by other well-known contenders such as Ant Judge of Australia, and a former dynamic world record holder Dave Mullins of New Zealand — the latter whom announced an amazingly huge number & world record attempt in the discipline of constant weight, 129m CWT. Mullins made it all the way down to -113 meters but turned early in the end. All in all the first day delivered a total of 12 white card performances.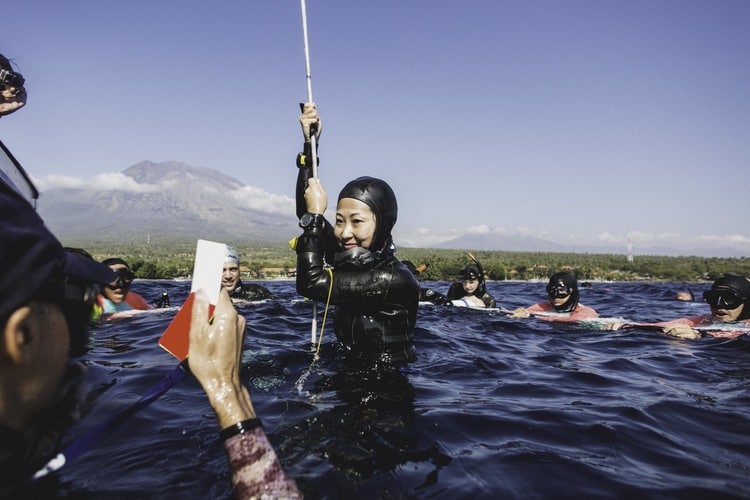 It also appears that Aussie Ant Judge might want some coffee for his next attempt at an Australian national record.
"Well I turned early today. I was just a bit too cold and I was shivering. And no coffee! But my dive felt easy so tomorrow is another day . Thank you everyone for all the support — every time I see Facebook I am stoked to have so many friends cheering me on."
We wish Ant, Dave and all of the other freedivers good luck today and for the rest of the comp. To see more of Julia's stunning photography please visit her website. See the  complete list of results, from Day One, here below: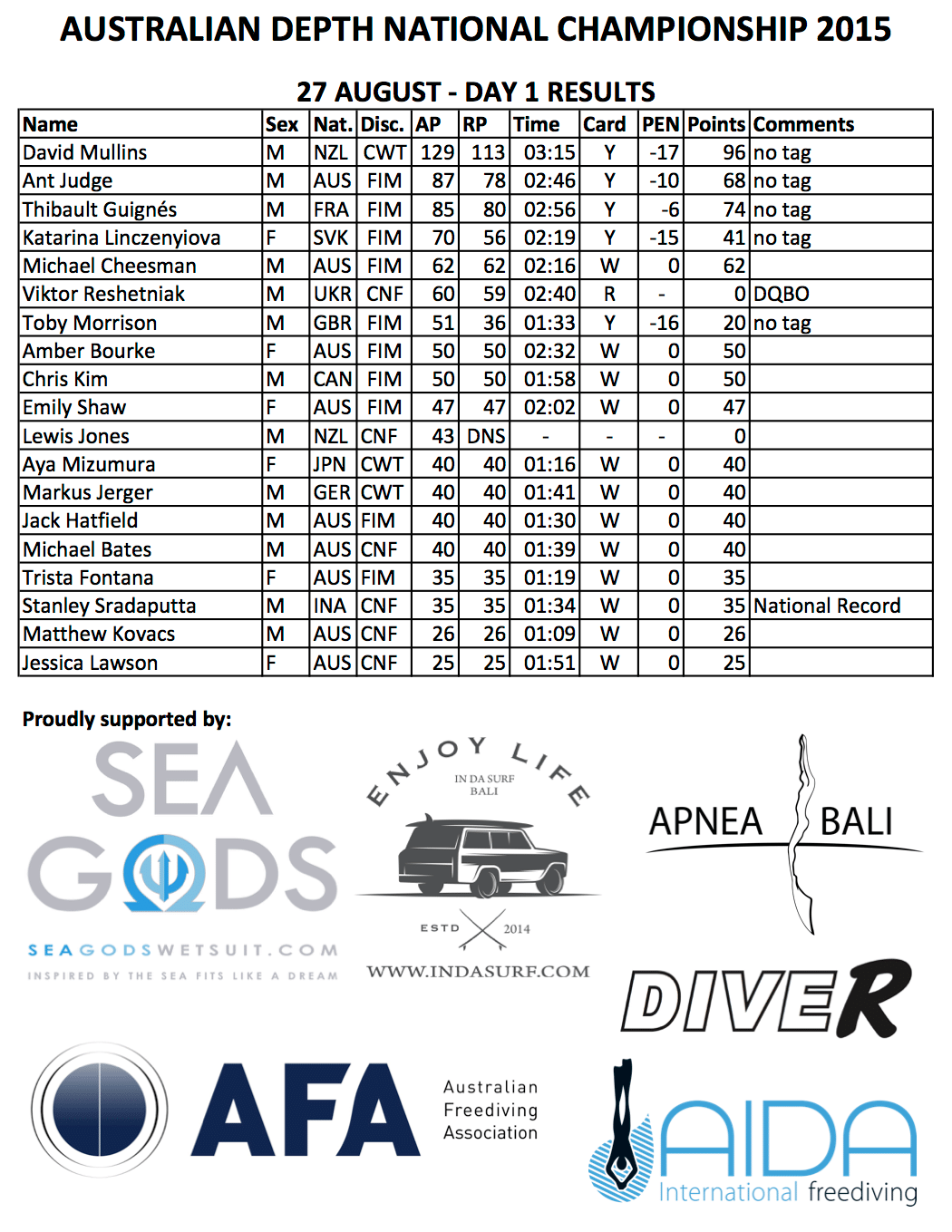 Get More Articles Like This!
Subscribe to our weekly newsletter and get more interesting stuff like this direct to your email inbox every Friday.