After 5 years of extensive R&D testing and design iterations, Poseidon Diving Systems AB of Sweden has announced its breakthrough next-generation oxygen solid state sensor.
The absolute and factory calibrated sensor provides an accurate and highly reliable digital output. This is a true breakthrough in oxygen sensing for many applications and in particular for diving using closed circuit rebreather "CCR" technology.  Most experienced CCR divers consider the current crop of oxygen sensors as the weakest link in the oxygen control system.
Knowing how much Oxygen is available in the rebreather is essential and current sensors use a chemical reaction to measure the partial pressure of Oxygen in the mix.  These sensors need to be routinely calibrated and can fail in many different ways as well as needing to be replaced yearly.
Poseidon's solution is an oxygen sensor that's based on unique luminescent dyes, which are excited with red light and show an oxygen-dependent luminescence in the range of near infrared light (NIR). This technology impresses by its high precision, high reliability, low power consumption, low cross sensitivity, and fast response times. Compared to the galvanic oxygen sensors, these new solid state sensors show unsurpassed shelf life, operational life time and calibration stability.
Rebreather pioneer Richard L. Pyle had this to say:
"This is the most exciting development in rebreather technology I've seen in years! I think it represents a real game-changer. The thought of never needing to replace or calibrate an oxygen sensor ever again is simply mind-blowing."
Poseidon will introduce its solid state sensor at TekDiveUSA in Miami, Florida, 22nd– 24th of April and will start to sell the new sensors later this year. Together with the advanced dive computer, the Poseidon M28, the solid state sensors will be part of Poseidon's Dive-by-wire™ suite of products, making Poseidon's leading technology available to all rebreather divers.
Jonas Brandt, Poseidon Diving Systems AB CEO, had this to say:
"The diving community has waited for many years for a sensor like this and the solid state sensor is considered as one of the "holy grails" of diving. The fact that the sensor is factory calibrated and absolute gives the diver advantages that previously weren't available in terms of rapid and reliable readings of the breathing gas."
You can find out more about Poseidon at http://www.poseidon.com/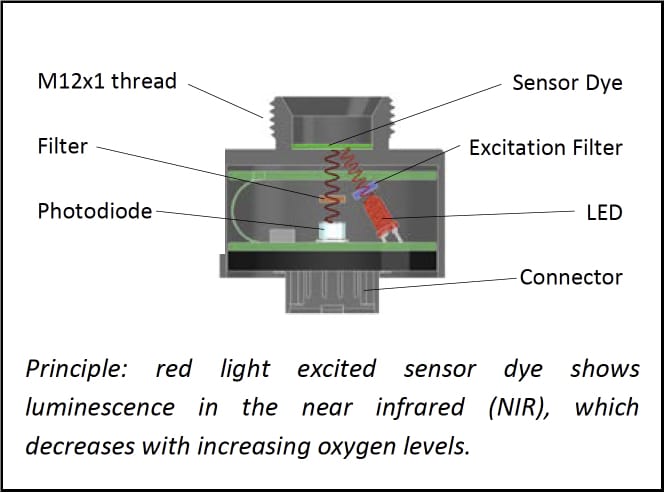 Get More Articles Like This!
Subscribe to our weekly newsletter and get more interesting stuff like this direct to your email inbox every Friday.