Fort Lauderdale, FL, USA — Freediving Instructors International have just announced this week that on December 16, 2010 Niki Roderick (NZL) will begin seven days of world record attempts challenging the World Record in Constant Weight without fins (CNF) in Deans Blue Hole, Bahamas. The converted discipline of Constant Weight without fins is one of the most difficult disciplines in freediving where the athlete must descend and ascend without the use of fins, utilizing only a modified breaststroke motion. Niki's current National and Continental CNF Record, set in June at the 2010 Mediterranean World Cup, is -60 meters. The current World Record holder for women in the CNF discipline is Russian freediver, Natalia Molchanova, with a depth of -62 meters. Niki will be coached by her partner and trainer, multiple World Record freediver Martin Stepanek.

"I'm really excited to be given this opportunity to challenge the CNF World Record before the year is out. After coming within a body length of it in June, I'm feeling confident and ready for this challenge that lie's ahead." says Niki.

Freediving Instructors International (FII) is the chief organizer of this World Record attempt which will be ratified by AIDA International Judges. International Association for Development of Apnea (AIDA) is the official governing body for competitive breath holding events.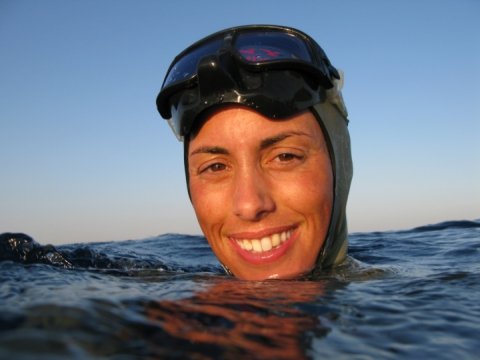 DeeperBlue wishes Niki the best of luck in these endeavors.