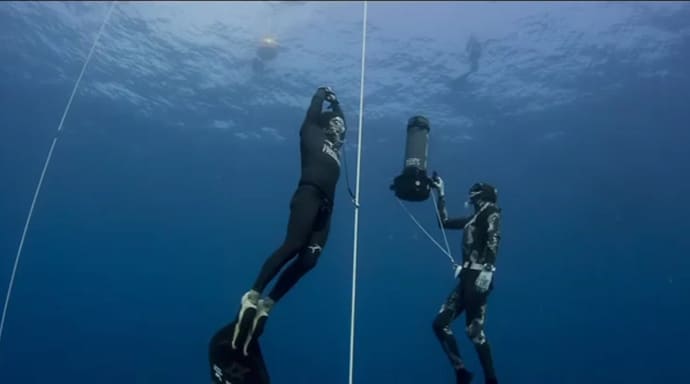 On Sunday November 1st, the godfather of Greek freediving Stavros Kastrinakis set his own, first World Record in the freediving discipline of Variable Weight (VWT) when he successfully returned from a plunge to 146 meters in three minutes and :33 seconds time. (Pending a doping test, Stavros' white card dive will trump the VWT title from Canadian William Winram, who previously achieved the world's deepest variable weight dive of 145m during the autumn of 2013 in Egypt.)
"The dive itself felt good once I was in the water and the way down was smooth and easy with my equalization holding well all the way to the bottom. The way up was long and at around 50m I had a feeling of "how much longer will I have to swim for?" At that point I met my deep scooter safety Nicholas and I re-composed myself and continued to the surface were I completed a very clean surface protocol which I was happy about. I am glad to be ending our first season in Kalamata at such a high note and I am looking forward to the future."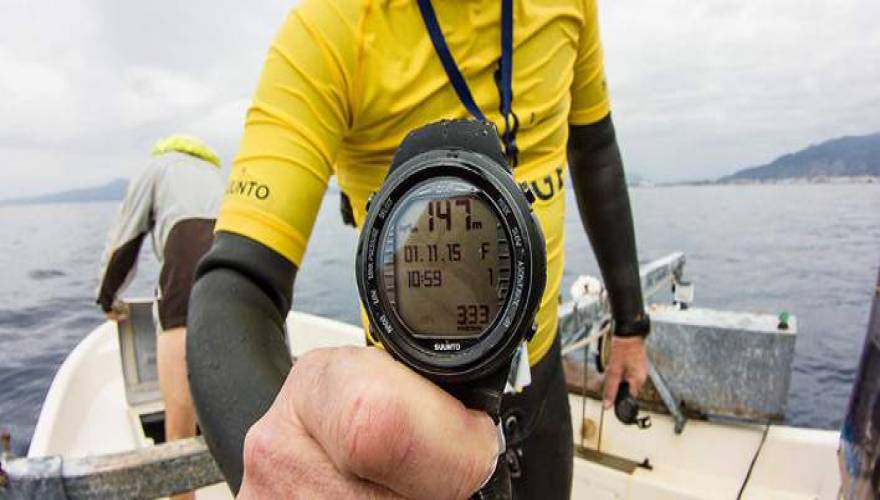 Typically an event organizer, Stavros is a favorite among high-performance, international freedivers and well-respected throughout the freediving community. He is a force of nature when it comes to bringing the sport of freediving to his home town of Kalamata, and now he can boast of being a World Record holder and local hero. But the energized Kastrinakis knows that it takes a village to pull off a remarkable achievement at this level and offered his gratitude to the many hands who helped him reach this important personal best.

"I would like to thank my AIDA Judges Radek Gaca & Dave Tranfield, our medical/safety team: our doctor Dr. Panagiotis Giannopoulos, the rescuers Thanasis Baltas, Christos Keis & Robert Kaponis, and safety team Nicholas Kouvaras (organizer), Stefanos Chaniotis (boat operator), Dimitrus Bertinelli (safety diver). We also would like to help the supporters of the record attempt: The Municipality of Kalamata and Mr Haris Vgenis for their support for the event, Elite Resort Hotel for hosting the event and providing logistical support, XT Diving Pro for its support and amazing wetsuits, UK Germany for providing UW housings, Rescue Team Messinia and last but not least the Central Hospital of Kalamata."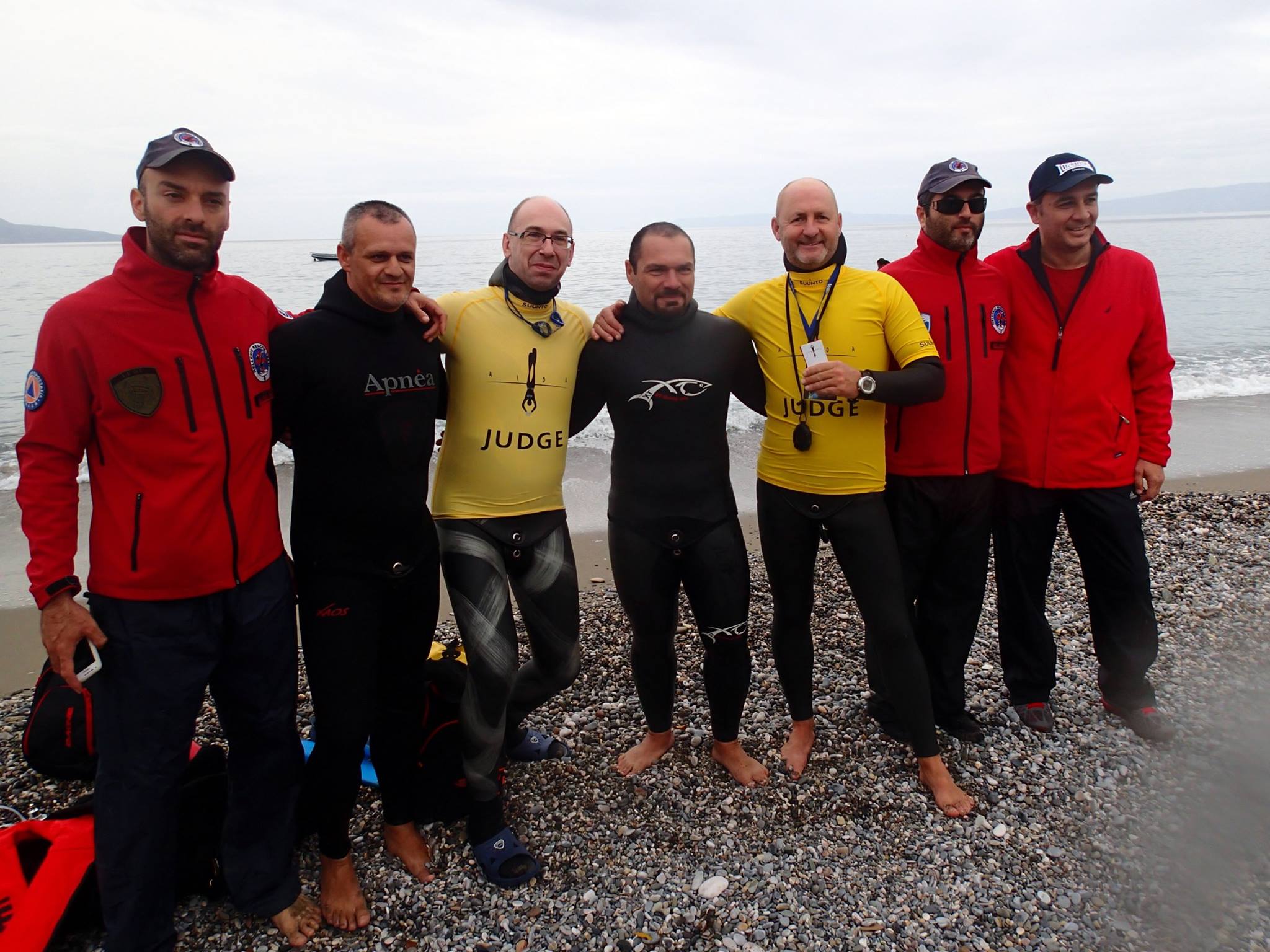 Get More Articles Like This!
Subscribe to our weekly newsletter and get more interesting stuff like this direct to your email inbox every Friday.