DeeperBlue has just heard from Tanya Streeter that she is expecting to give birth this week. Officially Tanya is due on Thursday 14th August 2008 and we eagerly await for further news on the birth of her first child.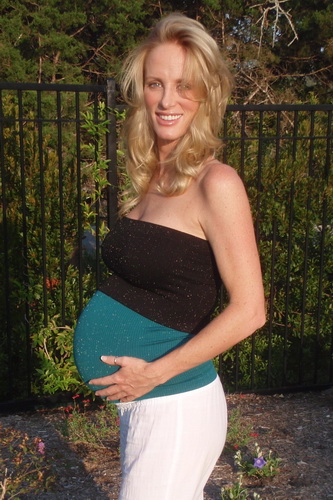 Tanya was born on January 10, 1973 in Grand Cayman is a world champion free-diver, who made her first important breakthrough in 1998 when she bettered Deborah Andollo's Women's No Limits diving record by 10 feet, achieving a total depth of 370 feet (113 m). She has been known to hold her breath in static apnea for up to 6 minutes.
In 2002, she broke the men's no limit world diving record by diving to a depth of 525 feet (160 m) near the Turks and Caicos Islands, a record which was surpassed later that year by the late French freediver Loïc Leferme. In 2003 she also broke the men's variable ballast world record by diving to a depth of 400 feet (122 m).
Recently Tanya has featured in various BBC and Animal Planet documentaries as well as appearing on a set of five commemorative postage stamps distributed by the Turks and Caicos Islands in 2003; making both her and the Virgin Mary the only women outside of a royal family to be featured on such an item.
Tanya currently lives in Austin, Texas USA with her husband Paul.