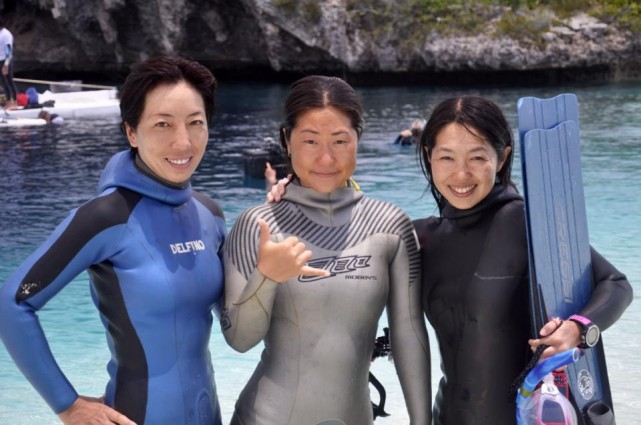 Day Four of Suunto Vertical Blue manifested some twists and turns in the road for some of the athletes, but not for the Japanese ladies, their wave of strong white card dives continues. Leading the petite but powerful foursome was Mimi Okamoto with a beautiful constant weight dive to 89 meters. The next to catch a freediving tube the indomitable Sayuri Kinoshita with yet another national record-setting performance to 73m FIM in a dive time of 3 minutes and :02 seconds. The diver who kicked the day of with white card flair was Tomoka Fukuda, who set the mood for everyone with her inaugural day four dive to 66m FIM. And a very happy Yuki Muto finished up the Japanese winning train with a clean dive to 56m.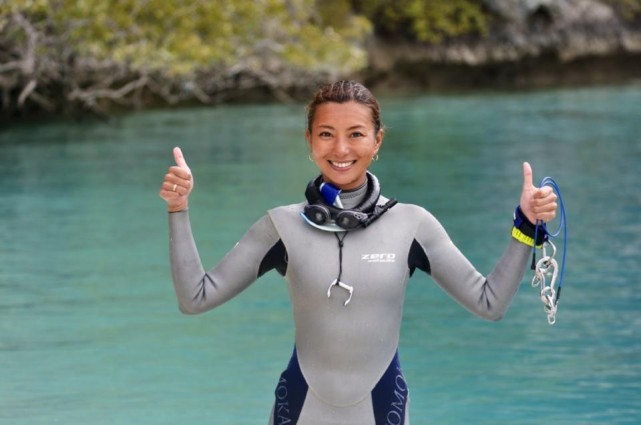 Katerina Lynczenyiova also jumped on the female white-card bandwagon by successfully completing a free immersion dive to 61 meters and nabbed herself a Slovakian national record in a quick 2 minutes and :32 seconds. As for the men, Neptune seemed to be playing hijinks with them as he stole a tag away from Alejandro Lemus, leaving a Mexican national record at depth, and the men's leader Trubridge opted for a DNS while many of the other men received red cards for minor infractions like pulling. But today is another chance at Day 5 for everyone to put their physical and mental skills to the test.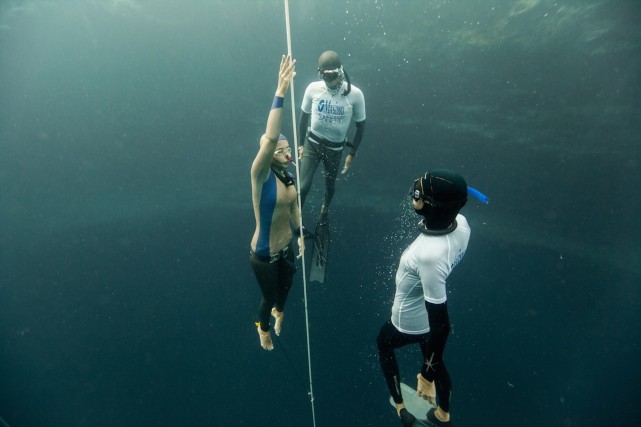 photos © Locklsey Cartwright and Daan Verhoeven
Get More Articles Like This!
Subscribe to our weekly newsletter and get more interesting stuff like this direct to your email inbox every Friday.