Vertical Blue, based at Deans Blue Hole in the Bahamas, have announced a fabulous Freediving competition between April 17-27 2010.
As per previous events the competition will last 9 days and is organised into 3 main "acts" of Free Immersion, Constant Weight No Fins and Constant Weight with Fins, with a day of rest between each act. This format allows for competitors to attempt each discipline several times and freedivers to repeatedly break each others records!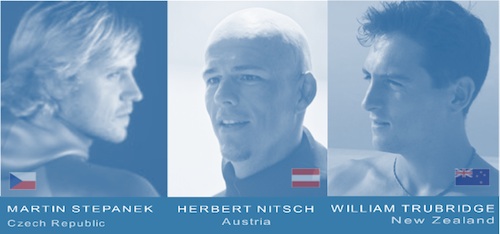 The main draw of this event will be the main top competitors in Martin Stepanek, Herbert Nitsch and William Trubridge competing along with Guillaume Nery, Ryuzo Shinomiya, Dave Mullins, William Winram, Walter Steyn and Robert King. This competition is shaping up to a formidable event.
More details can be found at the Vertical Blue website.