During the week of Dececmber 12, 2010 William Trubridge completed several dives to one hectometer, including a world's first, record setting constant-no-fins dive to 101 meters on December 16th. See the inaugural feature-video of Will's epic CNF dive, created by Matt Brown, here below.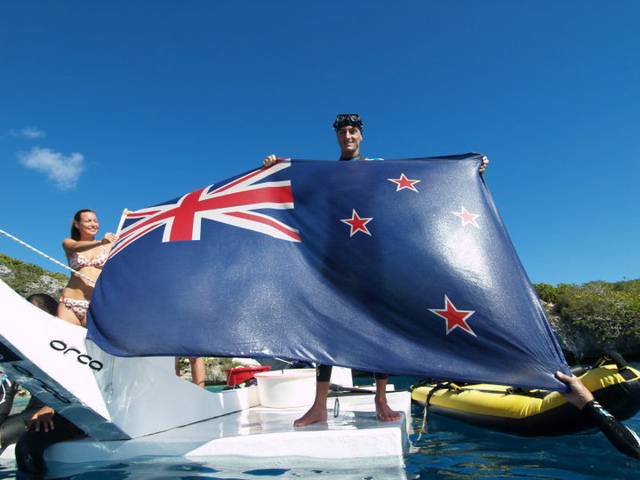 The hectometer freedive from william trubridge on Vimeo.
THE PROJECT HECTOR TEAM:
Charlie Beede – safety freediver
Brian Pucella – safety freediver
Alfredo Romo – safety freediver
Jason Sapps – deep camera
Brian Kakuk – deep camera
Paul Heinerth – deep camera
Nic Rowan – surface camera
Matthew Brown – surface camera/editor
Igor Liberti – photographer
Paolo Valenti – photographer
Thomas Ardavany – medic
Brittany Trubridge – coach
THE AIDA JUDGES:
Ute Geßmann
Ben Weiss
Photo Courtesy of Igor Liberti.