You would never think that Spain (mainland and the surrounding islands), is packed full of history underneath the surface. The waters surrounding Spain are home to sunken ships, stunning coral formations and even fallen airplanes. These vibrant waters offer adventurous cave dives, beautiful colors and giant gorgonian gardens, covered with striking green seagrass.
Whether you choose to visit in the winter or summer months, there is so much to see all year round. Throughout the summer, keep an eye out for jellyfish, John Dory, dolphins and even orcas found around the Gibraltar Strait.
Almost surrounded by the Atlantic Ocean, the Mediterranean Sea and Cantabrian Sea, there are an awful lot of options available to scuba divers visiting the shores of Spain and the Canary Islands. With its combination of warm and cold waters, the sheer variety of marine life is phenomenal. Additionally, Spain has quite a large number of marine reserves, which include La Palma, Isla Graciosa, and La Restinga, which are located around the Canary Islands. Spain also has Cabo de Gata, Cabo de Palos, and the Columbretes Islands, which are found in the Mediterranean Sea. These marine reserves are great attractions in themselves and offer some great diving opportunities.
Location
Top 6 Dive Sites In Spain
El Bajon Del Rio, Fuerteventura, Canary Islands, Spain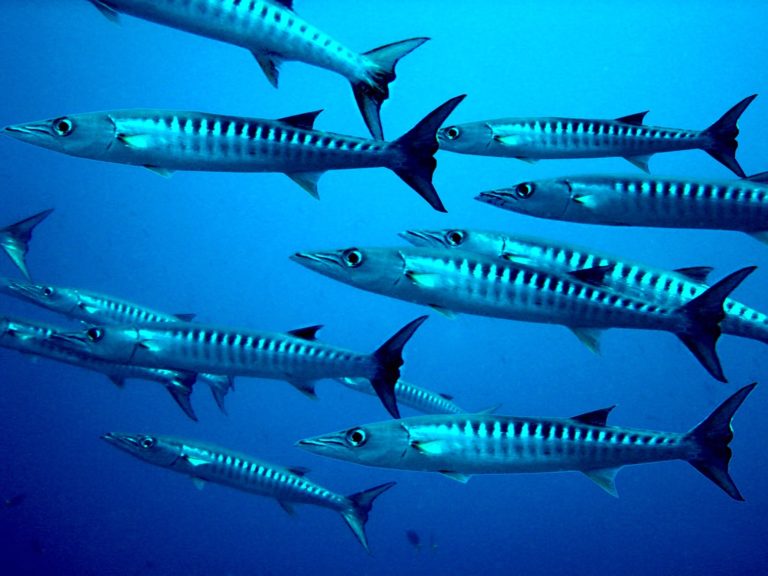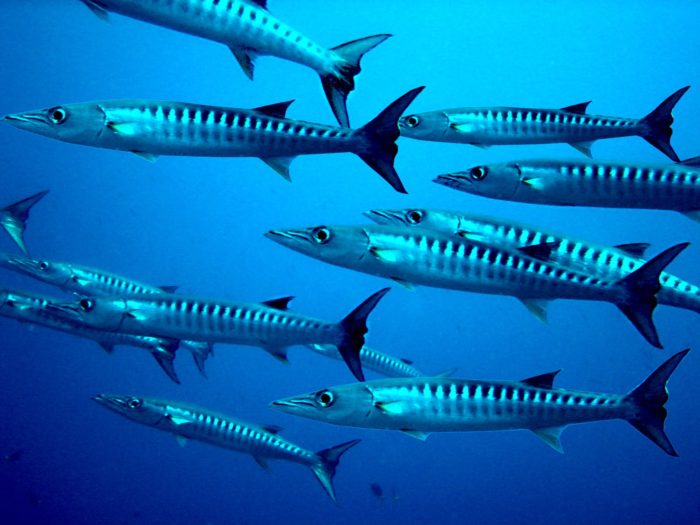 The origins of the Canary Islands comes from volcanic activity, so diving in the waters surrounding these islands is an incredible experience, with diverse marine life and strangely shaped rocks. At this dive site, the seafloor is a mixture of basaltic-formed volcanic rocks, which are shaped like giant mushrooms, with loose rocks scattered around the bottom. Some of these giant structures go up to 10 meters tall and are home to abundant marine life. Species found around this area include; Black Bream, Zebra Bream, Parrot Fish, Guelly Jacks, Cow Breams, Moray Eels, Barracuda, Sting Rays, Trigger Fish and more… This amazing dive site is found to the north of Fuerteventura, right in the middle of the strait that separates Fuerteventura from the small island of Lobos.
Tres Picos (Three Peaks) Almunecar, Costa del Sol, Spain
Tres Picos, or 3 peaks in English, is a dive site located just off the coast of La Herradura. The name '3 peaks' comes from the three large underwater rocks, which are found at this location. This isn't a deep dive, however, the variety of marine life found here is excellent. In addition to marine life, the rock formations form amazing caves and holes, where divers can maneuver around and see moray eels, octopus, sunfish, electric rays and more. This dive site is also home to stunning hard and soft corals.
La Torre, Costa Del Sol, Spain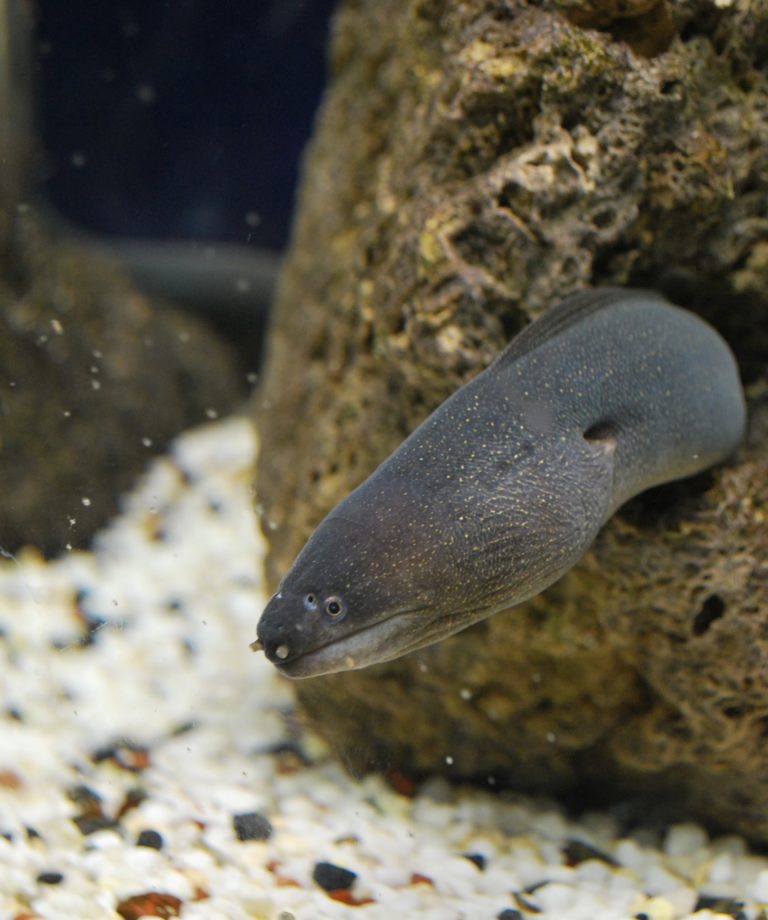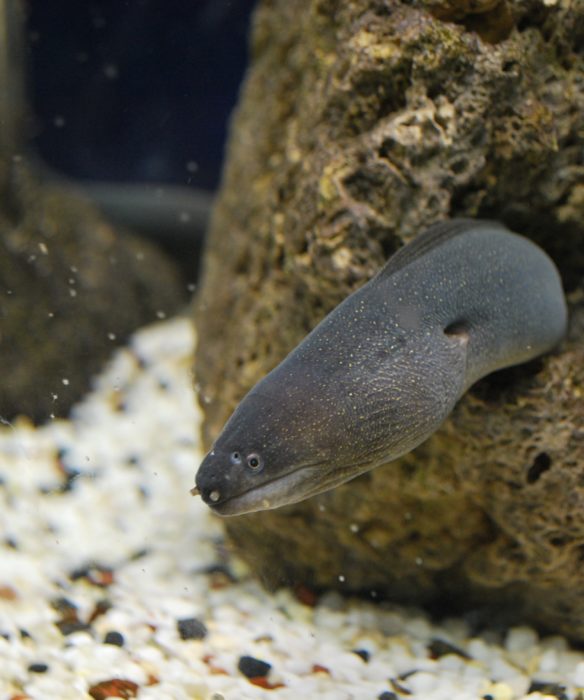 La Torre is one of the most well-known dive sites found in Marbella, on the Spanish mainland. The tower was once used as a cargo-loading tower throughout the 1950s-1960s. However, now it acts as an artificial reef that is home to some magnificent marine life including nudibranch, octopi, and lobsters. In addition to the tower, there are three small wrecks within this area. Two of them are cargo ships and one is a sailboat. This is quite an adventurous dive, with lots to see.
Las Bóvedas (The Domes), Costa Del Sol, Spain
Las Bóvedas is a large reef, which stretches almost 1km, 5km from Marbella. This is quite a busy location, with divers and snorkelers due to the sheer number of marine species that call this site their home. You will find sponges, corals, scorpionfish, conger eels, moray eels, wrasses, damselfish, octopi and more. The reef itself has walls, valleys, and canyons to explore. The currents in this area can be quite strong so it's not for newbie divers. The maximum depth is 40m, so lots to explore and see.
La Carrera, Fuerteventura, Canary Islands, Spain
This top dive site is a trench that has a sandy bottom, surrounded on all sides by volcanic rock formations with small caves, cracks, and holes. The sandy base is approximately 16m below the surface and you may spot eagle rays and maybe some angel sharks. Around the volcanic rock, you will find groupers, lobster, zebra bream, parrotfish and so much more. If you want to see the beauty of nature, then this site should be on your list.
Yellow Mountain, Tenerife, Canary Islands, Spain
Yellow Mountain or Montana Amarilla (as it is known in Spanish) is found off the coast of Tenerife and is named for the golden-colored stone mountain, which is found next to the dive site. This dive can either be part of a boat dive or shore dive. Upon entering the water you are met with stunning rock formations, of which one of them has formed a horizontal swim through, that leads out to a sandy seabed. It is this seabed that is teaming with marine life. You will find stingrays, roncadores, octopi and angel sharks at this location. This is a stunning dive with beautiful scenery. It is a challenging dive, however, is quite rewarding at the same time.
There is so much to see, both around the mainland of Spain and its surrounding islands.
If you have a top dive site in Spain that has not been mentioned in this post, make sure you tell us about it in the comments below.
Brought To You By


This guide is brought to you by Suunto. We recommend that you use a Suunto Dive Computer when diving one of these dive sites. Suunto is the world's leading dive computer designer and manufacturer providing diving instruments for recreational, technical and freediving.  You can find out more at Suunto.com.