Dean's Blue Hole, Bahamas — What is the defining mark of a freediving champion? Well if you are William Trubridge it is delivering multiple 100 meter dives consecutively, and then putting an exclamation on the point by executing a perfect dive to 101 meters because you aren't satisfied with the samba-esque ending to your new world record from just a few days before. As Trubridge told his supporters this past Thursday, December 16th…
"I wasn't entirely happy with the surfacing on my last dive (it was completely valid, and a white card performance, but I did have a small samba), so this morning I went a meter deeper and made it look better on the surface! Project Hector is over, and what a ride it's been – thank you all for you your support! 101 CNF!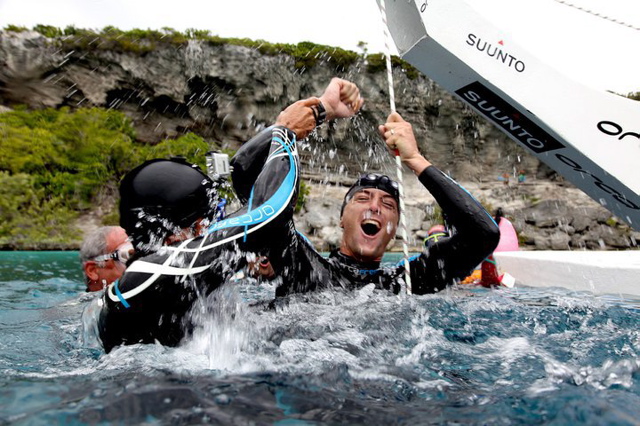 So a mere three days after he established an astounding new world record dive of one hectormeter, Will decided to make it one additional meter better. You can watch the video of his valid 100m white card performance here, and tell us what you think about the samba.
Will's record-setting and mind-boggling constant no fins dive to 101 meters took 4 minutes and :08 seconds to complete. Read a personal accounting of how he felt and how the day unfolded for him on Trubridge's facebook page here and check out the interview he gave to Sport Diver UK .
Stay tuned to DeeperBlue for the official Vertical Blue video of his new 101m CNF world record which should follow shortly.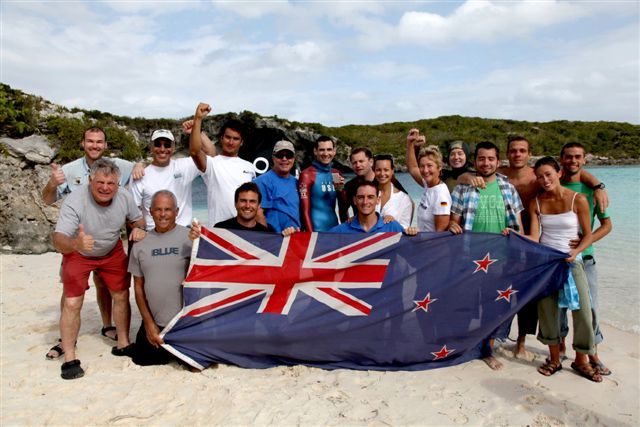 Photos Courtesy of Paolo Valenti.