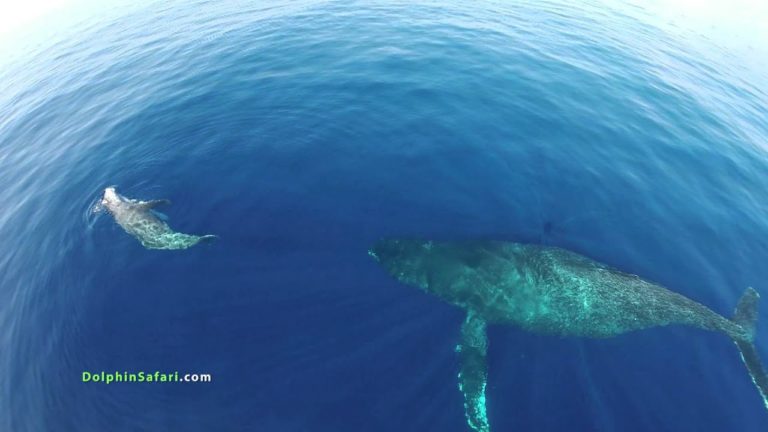 This week's video is a jaw-dropping video of a huge mega-pod of thousands of common dolphins stampeding off Dana Point, California, three gray whales migrating together down the coast off San Clemente, California, and heartwarming close-ups hovering over a newborn Humpback whale calf snuggling and playing with its mom as an escort whale stands guard nearby, filmed recently in Maui by Captain Dave Anderson of Capt. Dave's Dolphin and Whale Safari in Dana Point, California.
Got a great video to share? Feel free to contact us.
What is Video of the Week? Our aim is to showcase one video every week that shows off the best (or just plain interesting) about Freediving, Scuba Diving or Spearfishing.