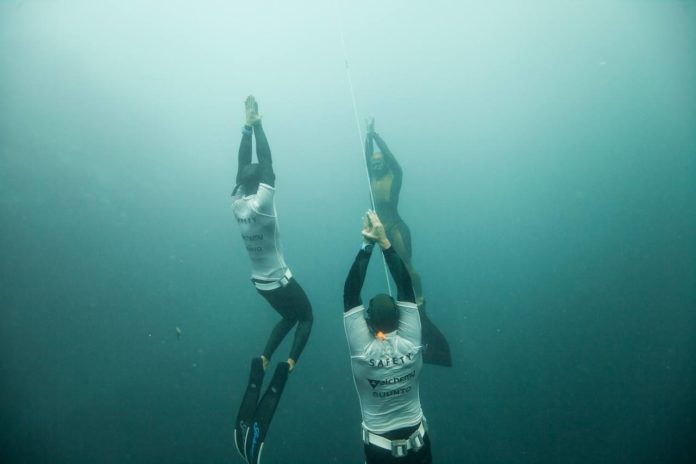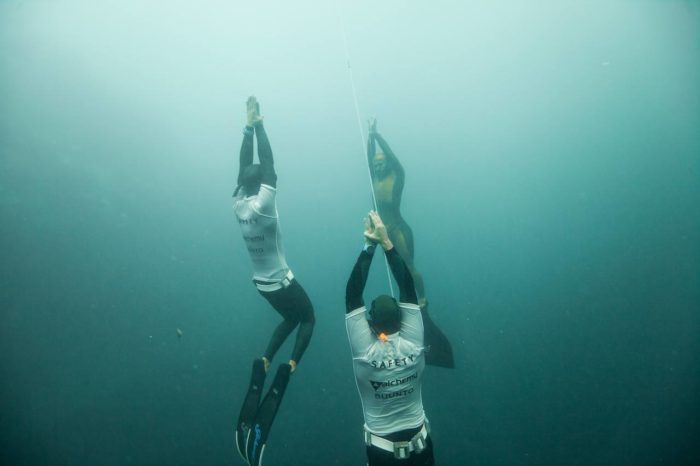 The Suunto Vertical Blue #VB2014 competition video for Day 3 has come out with interviews with Alexey Molchanov of Russia, and Estrella Navarro Holm of Mexico, as well as highlights of Ryuzo Sinomya's new NR CNF dive for Japan, and a white card Marianna Krupnitskaya of Russia.
Stay tuned to DeeperBlue.com for further updates from Deans Blue Hole in the Bahamas.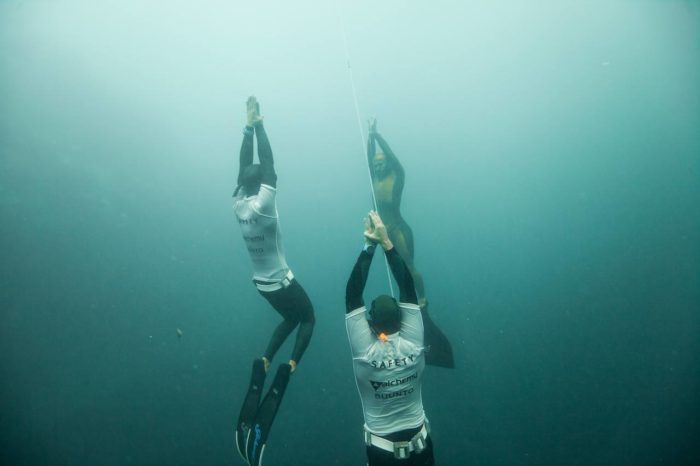 Photo above Courtesy of Daan Verhoeven
Get More Articles Like This!
Subscribe to our weekly newsletter and get more interesting stuff like this direct to your email inbox every Friday.