In mid-December William Trubridge will make an attempt at the freediving world record and the monumental depth of 100 meters (328 feet).
Freediving is the sport of breath-hold diving, and the unassisted category is the most refined and challenging form of the sport: the freediver may use only their bare hands and feet he will swim down into the abyss and back up to the surface. The discipline is referred to as the purest measure of human aquatic potential.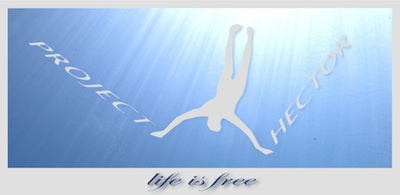 The dive will take place at Dean's Blue Hole, on Long Island, in the Bahamas, the deepest blue hole in the world, at 203 meters (660 feet). The record attempt is being billed as 'Project Hector,' since 100 meters is equal to one hectometer – the height of a 30-story building. The current world record, also held by Trubridge, is 95 meters, set earlier this year at the annual Vertical Blue invitational competition in the same location.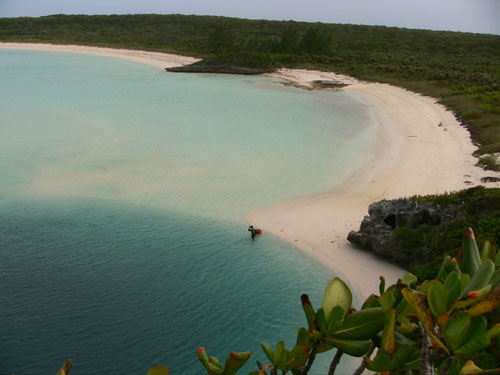 For this attempt, Trubridge is giving viewers and supporters the opportunity to own a piece of the dive, by buying or bidding on one of the 100 individual meters. The supporter's names will be displayed in a scrolling list next to the depth during the official video of the dive. They will also receive the actual meter of the glow-in-the-dark descent line used for the record dive, mounted in a spiral on a commemoratory plaque, as well as a DVD of the dive, and an official team shirt.
Both www.verticalblue.net and the Vertical Blue Facebook site have all the details on how to own a piece of the dive, as well as regular updates in the build-up to the attempt.
The dive is expected to last four minutes in total and Trubridge uses a silicon-coated wetsuit specifically designed by Orca, as well as swimming goggles that have been adapted with corrective lenses mounted on the inside so that they can be flooded and enable vision underwater. The record depth is verified by an official Suunto D4 depth gauge that Trubridge wears on his wrist, as well as underwater cameras that are viewed by judges from AIDA – the official organization for verifying freediving records.
Safety technical divers using rebreathers will be stationed along the vertical descent line that William will follow, without touching, to the bottom and back.
Keep checking back on DeeperBlue.com for more information on this record attempt and Freediving event!