This time it's official. William Trubridge becomes the first man to freedive to 100 meters with no assistance of any kind. The dive took place just before midday in the Bahamas on the 13th December 2010.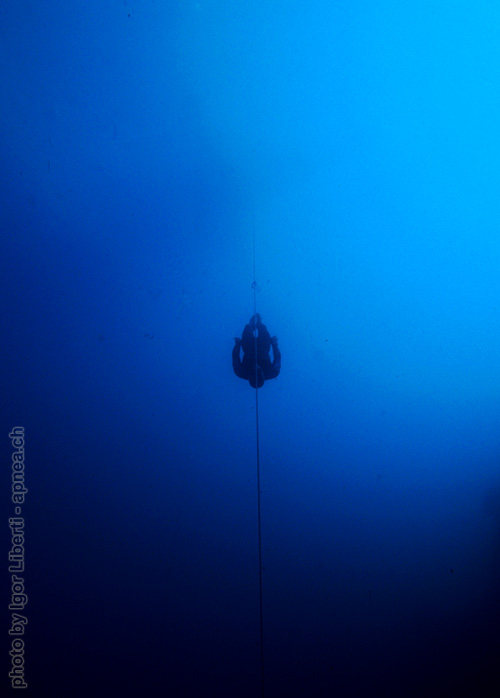 Photo courtesy of Igor Liberti.
Get More Articles Like This!
Subscribe to our weekly newsletter and get more interesting stuff like this direct to your email inbox every Friday.