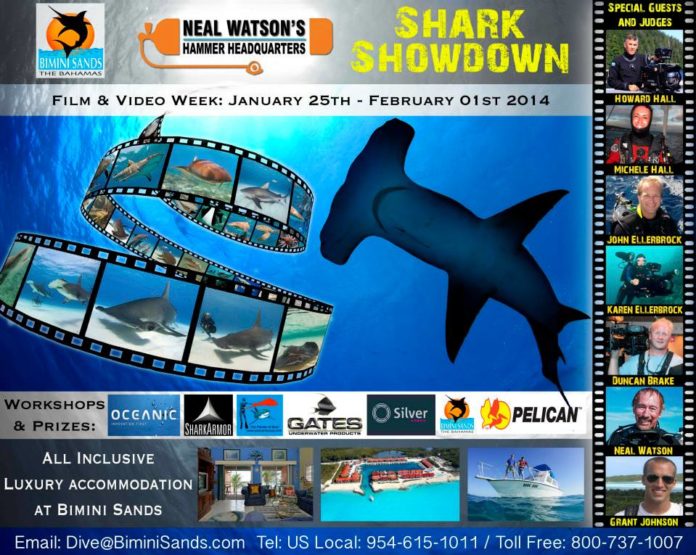 Wanna shoot some cool pix of hammerhead sharks in the waters off the Bahamas? Now's your chance!
Bimini Sands and Neal Watson's Hammer HeadQuarters just announced their "2014 Shark Showdown" will take place January 25 through February 1, 2014:
Join Howard and Michele Hall along with the GATES underwater team for a week of sun, sand, sharks and shooting. Come experience the great hammerheads of Bimini with the only local dive operation, marine biologists, shark experts and filming pros. Limited space, professional workshops, all inclusive luxury accommodation and incredible prizes.
For more details, send an email to [email protected].
Get More Articles Like This!
Subscribe to our weekly newsletter and get more interesting stuff like this direct to your email inbox every Friday.