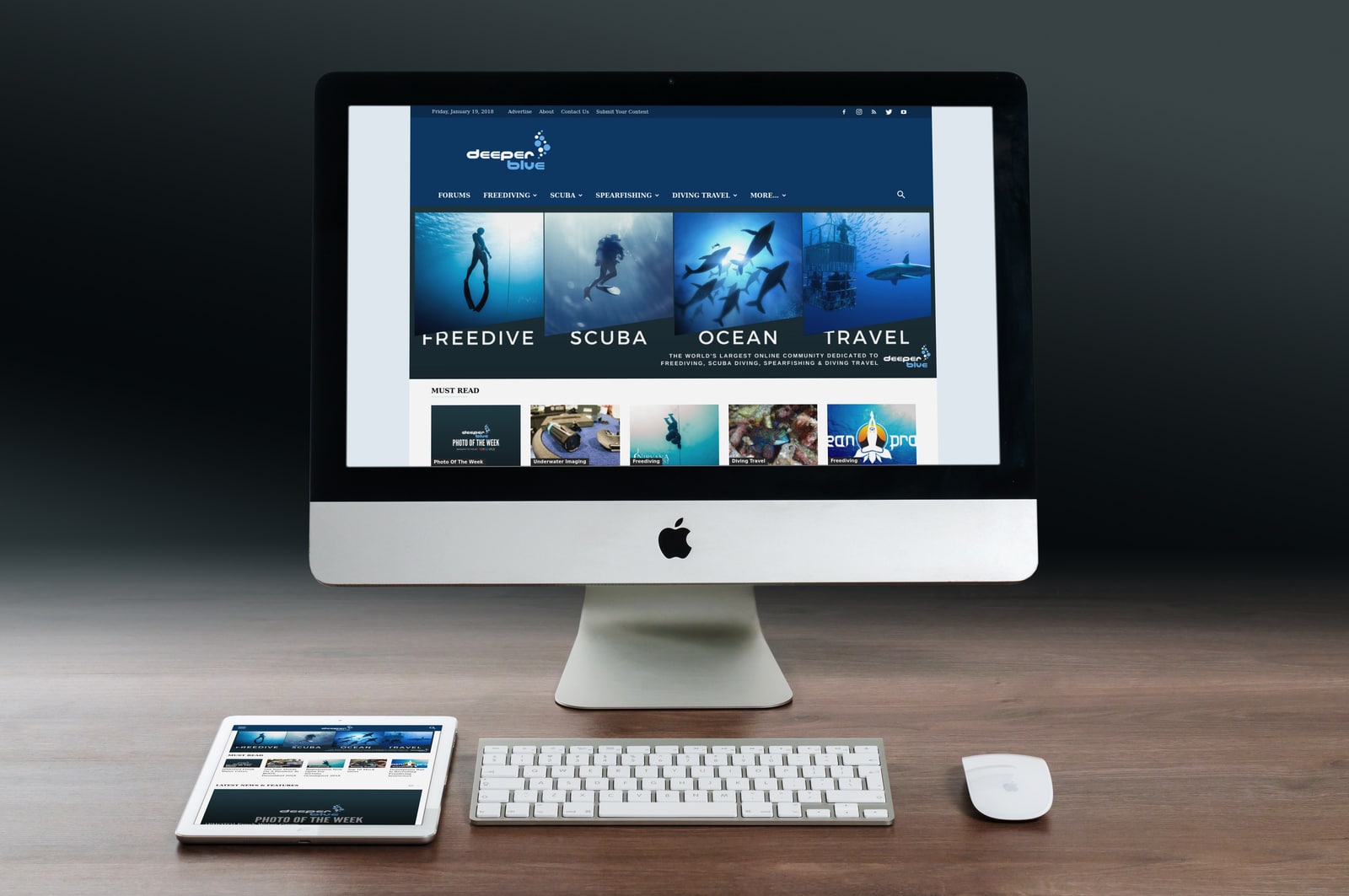 DeeperBlue.com is one of the premier online destinations for divers. Founded in 1996 by Stephan Whelan we have grown into one of the leading digital media and lifestyle portals for people interested in diving and the ocean. Unlike other sites out there we provide amazing content and a thriving community around Freediving, Ocean Advocacy, Scuba Diving, Spearfishing, and Diving Travel. We are far more than just a simple dive blog or forum – the site has viral editorial feature articles, daily news on diving, a thriving forum, and an industry-leading social media following.
Now one of the largest and most popular websites available for divers with over 1 million+ pageviews every month across web and mobile, as well as a social media following of over 406,000+.
DeeperBlue.com has always had a strong foundation with a team of volunteers and staff from around the world that now number over 300. This team of volunteers is led by highly experienced and passionate individuals.
Leadership
Founder / Publisher – Stephan Whelan
Editors
Editor-at-Large – Francesca Owings
News Editor – John Liang
Associate Editor – Erin Durbin-Sherer
Associate Editor – John Griffith
Staff Contributors
News Staff Writer – Sam Helmy
Staff Writer – Gemma Smith
Staff Writer – Kristina Zvaritch
Staff Writer – Louisa Collyns
Staff Writer – Michael Menduno
Staff Videographer – Sarah Barrett
Contributing Writers
Contributing Writer – Aron Arngrimsson
Contributing Writer – Branon Edwards
Contributing Writer – Christopher Morey
Contributing Writer – Emma Farrell
Contributing Writer – Grant Graves
Contributing Writer – Mark Evans
Contributing Writer – Nola Schoder
Contributing Writer – Steve Millard
Contributing Writer – Ted Harty
Contributing Writer – Victoria Brown
Forums
Community Team Leader – Martyn Foxen
1996 – The site started in 1996
301 – Global volunteers & staff including editorial, community & social
8,301 – Published news and feature articles
13,803 – GDPR compliant daily & weekly newsletter subscribers
43,148 – Registered community forum members
253,178 – Individual visitors per month across web, mobile and app
412,529 – Active and passionate social media followers, likes and group members
509,052 – Posts across the 54,673 community forum threads
1,000,000+ Pages Viewed per Month