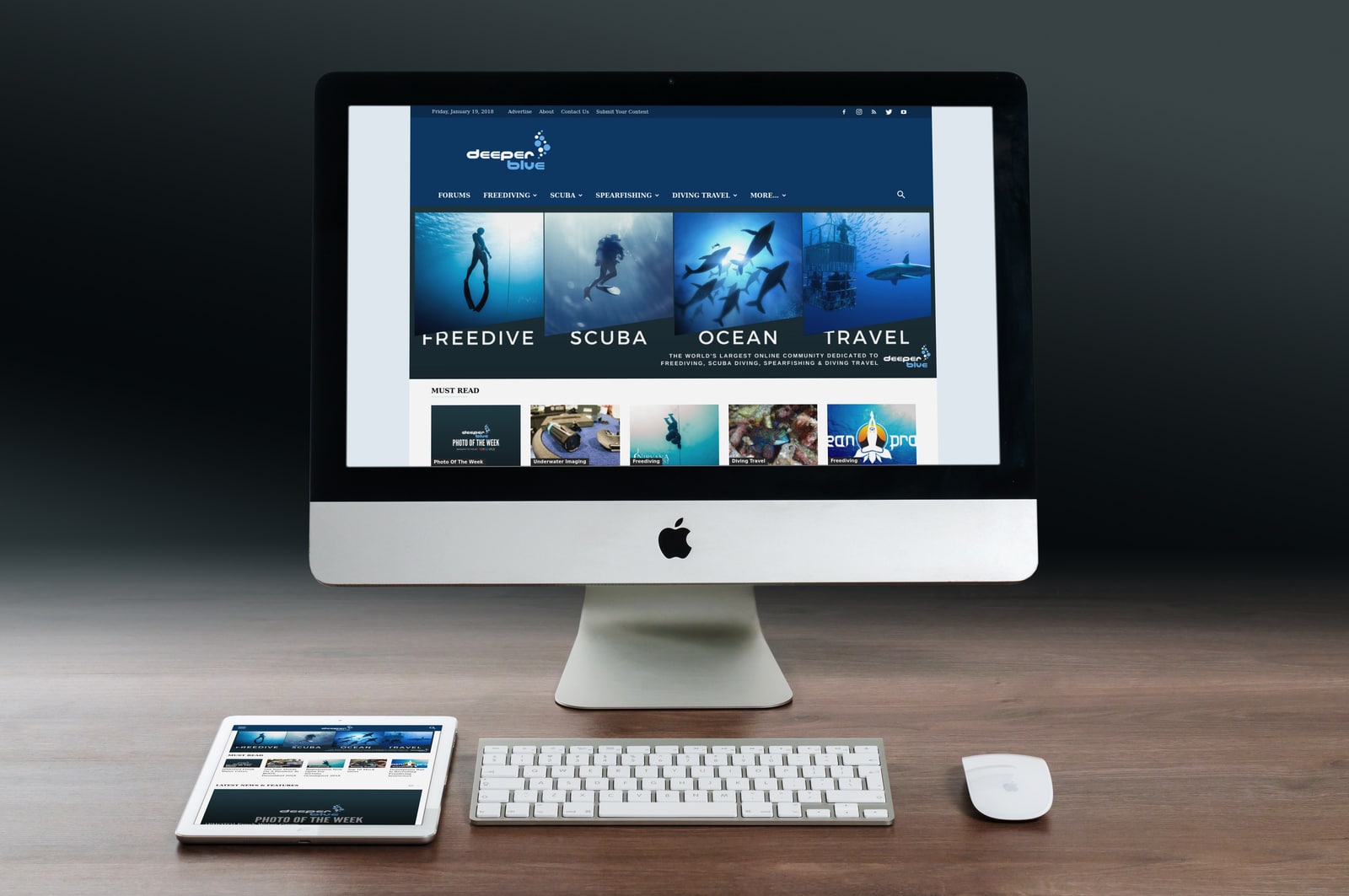 DeeperBlue.com is one of the premier online destinations for divers. Founded by Stephan Whelan and has been around in one form or another since 1996.  We have a thriving community built around those passionate about the underwater world.  Unlike other sites out there we provide amazing content and a strong community around four main key diving topics – Freediving, Scuba Diving, Spearfishing, and Diving Travel.
DeeperBlue.com is far more than just a simple dive blog or forum – the site has strong editorial feature articles, daily news on diving, a thriving forum, and user-submitted photo galleries.
We are one of the largest and most popular websites available for divers with over 1 million+ page views every month and more than 200,000 individual visitors.
Welcome to DeeperBlue.com
Meet The Team
DeeperBlue.com has always had a strong foundation with a team of volunteers from around the world that now number over 200. This team of volunteers is led by highly experienced and passionate individuals.
Key Facts
Started in 1996
44,000+ Registered Forum Members
37,000+ Weekly Email Newsletter Subscribers
250,000+ Active Social Media Audience
200,000+ Individual Visitors per Month
1,000,000+ Pages Viewed per Month
Our visitors are international:

Europe 33%
North America 43%
Asia 12%
Australasia 9%
South America 2%
Africa 3%
Visitor Demographics
Our readers are predominantly:

Male (68%)
Adults (57% 18-44)
No Kids (61%)
Affluent ($100k+)
College Graduates (69%)

With Core Diving Interests:

Freediving (59%)
Scuba Diving (63%)
Spearfishing (34%)
Underwater Photo & Video (72%)
Technical Diving (13%)
Closed Circuit Rebreathers (9%)
Please follow the links below if you are interested in:
As Seen On