DON'T MISS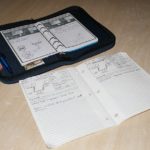 Dive logbooks is one of the topics that is drilled into us in our Open Water Diver training programs. Dive Logbooks are a MUST. We...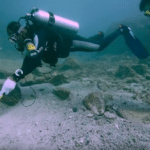 If you're a recreational diver, how many times have you sat at your desk in school or at work and dreamed of being a...
This week's video is from the team over at GoPro.  This week we are highlighting a stunning video of GoPro Awards recipients Ocean Ramsey...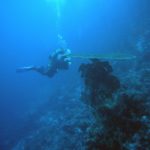 If you want an amazing diving trip, full of adventure and underwater excitement, then Egypt is the place to go. The Red Sea gets...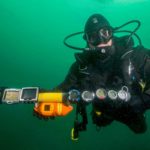 Turns out your dive computer can be used for more than just logging how deep and how long you dove.A study just published in...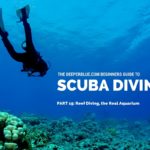 Welcome to our Beginners Guide to Scuba Diving. Part 15 of this series takes a look at Reef Diving, the Real Aquarium.
Watch as New Zealand Freediver William Trubridge dives to his 18th World Record by hitting 102m/335ft in Constant Weight No-Fins (CNF) on 20th July...
The eastern Aegean Sea is one heck of a treasure trove when it comes to shipwrecks.A dive team found a total of 45 shipwrecks...
There is always a reward waiting for those who venture. How magical can 'the Reef' get?
MOST COMMENTED
Top 10 Dive Sites Around the World. Here are our top 10 dives sites, full of incredible marine life, wrecks and corals.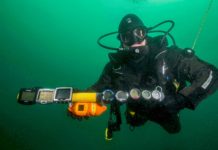 Turns out your dive computer can be used for more than just logging how deep...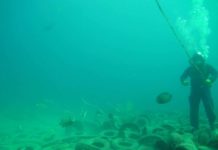 Sometimes what seems to be a good idea can wind up being terrible in hindsight.Take,...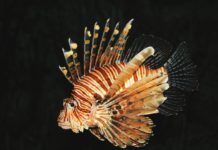 If you thought Lionfish were a problem only off South Florida and the Caribbean, think...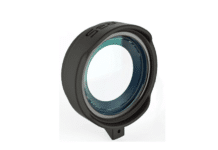 Ever been diving and wanted to take a really, really close-up picture of a particularly...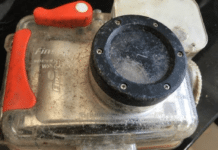 Imagine going on a dive, taking a bunch of memories with your handy-dandy underwater camera,...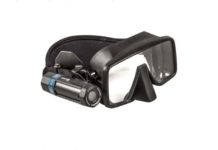 GoPro better watch out — there's a new competitor in town: the Octospot Dive Camera.The...
SHOW COVERAGE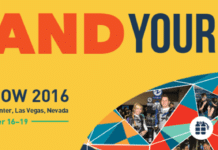 If diving is your vocation as well as your avocation, then you really, really, *really*...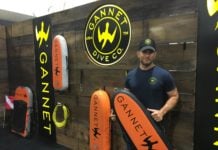 Gannett Dive Company showcased its latest wares at this past weekend's Blue Wild Ocean Adventure...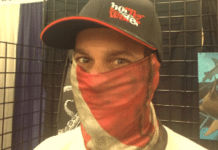 As water-sports enthusiasts, whether we dive, sail, fish or hang out on the beach, we...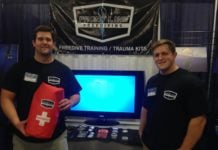 One of the consequences of the numerous and seemingly unending wars the world has seen...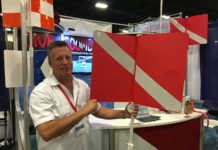 Having a dive flag that droops listlessly on a windless day doesn't do a good...