At DEMA 2007 in Orlando, Florida I was approached by someone sporting a fellow British accent and a beautiful coffee table sized book called "American Waters". This chap turned out to be Alex Kirkbride, a native New Yorker (and born American) who happened to live in the UK for most of his formative years. Splitting his time between New York (USA) and Brighton (UK) he is spending a lot of his time promoting the book and his recent gallery exhibits from the expedition.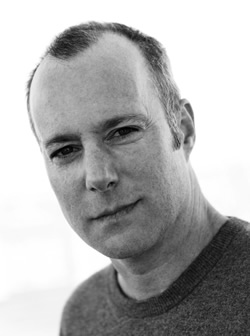 "American Waters" is not just another coffee table book. Alex spent 3 years travelling with his partner Hazel in an Airstream trailer over the United States, a journey of 108,000 miles and over 900 dives, to get the pictures contained in this tombe. From flooded quarries to freezing Alaskan waters, from cranberry bogs to Elvis's swimming pool, Alex has amassed a unique collection of pictures.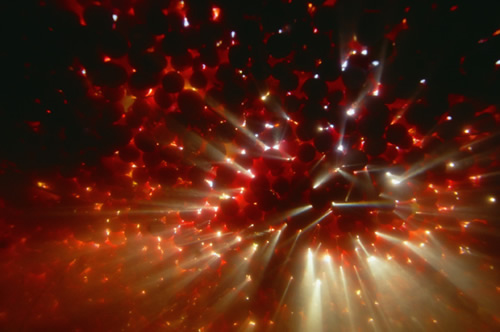 As you flip over each page you get presented with the most wonderful pictures from around the USA, although not in any logical order. The book and layout is done very creatively and allowing each image to sing to you from off the page. During his expedition Alex has managed to capture the weird and wonderful as well as the utterly beautiful. Of the 164 colour photographs one particularly disturbingly captivating photo is of an animal standing in a pool – due to reflections off the surface of the water it looks like some bizarre experiment in nature gone wrong – yet you can't stop and stare at it.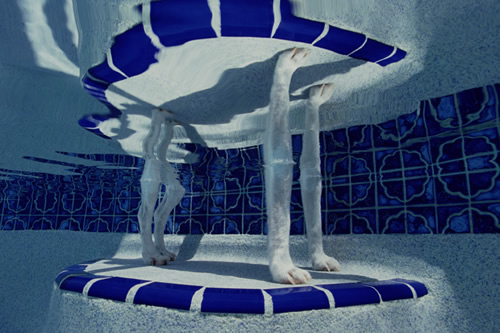 Each image does have a small narrative about how it was captured as well to give you a flavour of what Alex went through to capture the images, which sometimes was tough. Sheer determination, will power, perseverance, fear of failure and adrenaline are the key attributes Alex describes as his means of getting through the whole project.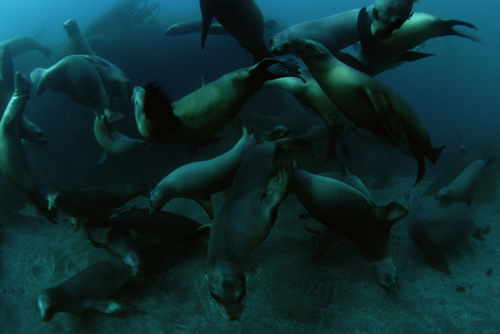 The weather also was a hard taskmaster, "There were days when I felt I couldn't get in the water from exhaustion. But I was controlled by the weather: If it was sunny, and I needed the sun for a particular image, I simply had to get in the water, as that could be my only opportunity. So it wasn't possible to rest when I physically needed to, but that was merely part of the challenge."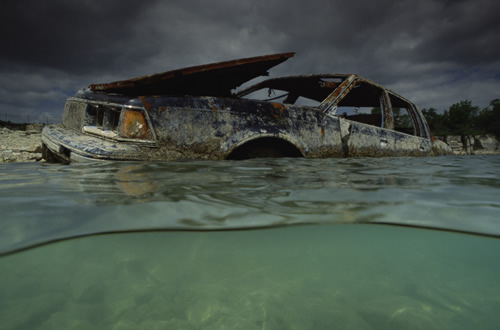 The time and effort spent on this project definitely paid off. The end result is a book that should take pride of place for any underwater enthusiast. My recommendation – buy now!
If you want to purchase the book you can head over to Amazon.com or Amazon.co.uk.