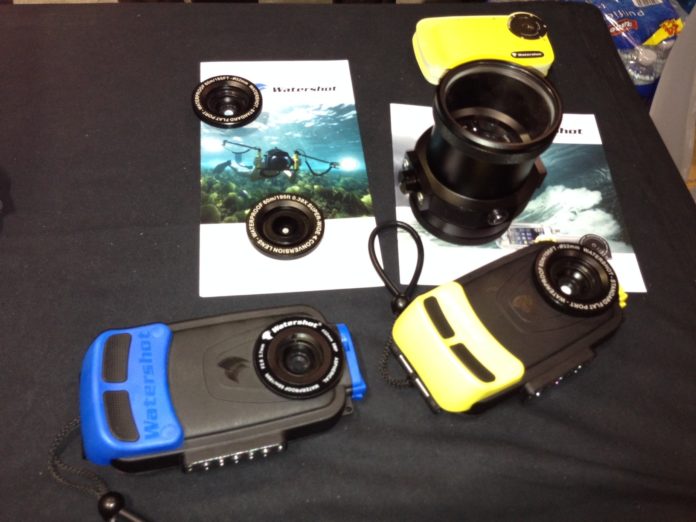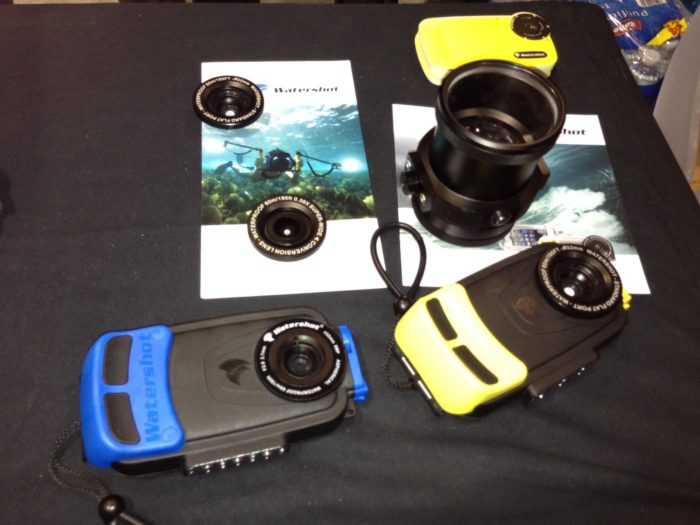 Watershot this week unveiled a prototype underwater DSLR camera lens at DEMA Show 2013 in Orlando that can be attached to Watershot's waterproof housings for iPhone and Galaxy smart phones.
"We believe that this is gonna be the wave of the future because basically it does away with the [traditional] DSLR" camera body, according to Emily Miller, head of PR and marketing for Watershot.
An app under development will take the raw image, store it in a hard drive in the lens itself, and store a smaller-resolution version onto the iPhone for basic editing and posting. The RAW image can be transferred to a computer hard drive via Bluetooth or WiFi.
"Where it stands right now is not what's so great — it's the concept of where it will go with app development and other people getting in the game," Miller says. "We've overbuilt this; this is thousand-foot glass. We plan to build them smaller and lighter so surf photographers can use them."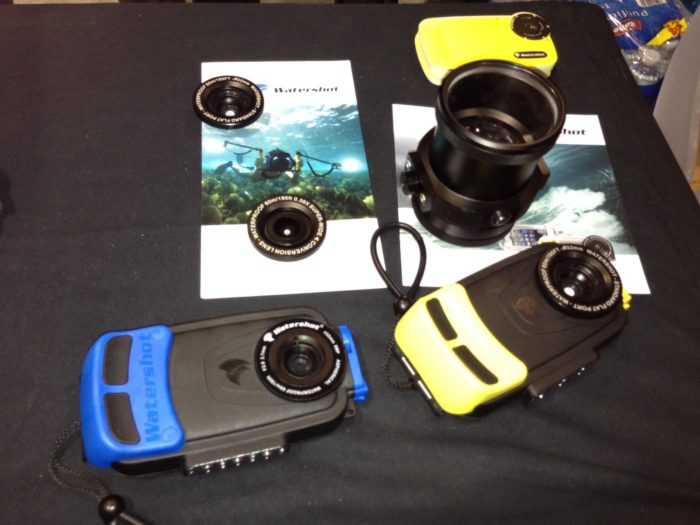 Follow #DEMAShow Coverage on Twitter
Tweets by @deeperblue
Get More Articles Like This!
Subscribe to our weekly newsletter and get more interesting stuff like this direct to your email inbox every Friday.