Conservation International, in cooperation with the Coral Reef Alliance and Wetpixel.com, are pleased to announce the winning photo for the 2008 Raja Ampat entrance tag design contest.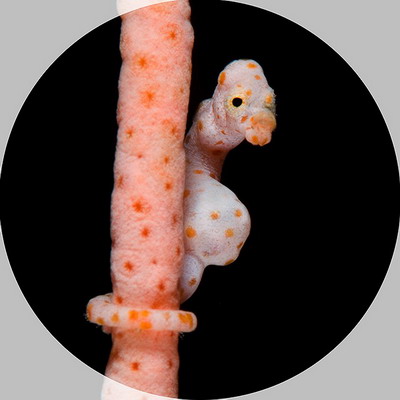 Dr. Alexander Mustard, a marine biologist, dive enthusiast, underwater photographer and frequent contributor to various underwater pictorials, won first place with Big Personality, a stunning portrait of a pygmy seahorse, as well as second place with Mangrove Trees and Corals. In recognition of his contributions, Big Personality will be printed on all 2008 Raja Ampat Tourism Entry System tags.
Additionally, Dr. Mustard will receive one complimentary Raja Ampat diving package from Archipelago Resorts and Fleet, SMY Ondina, Papua Diving, Pindito, SMY Shakti, or Seven Seas depending on availability. All contributors and supporters of the 2008 Raja Ampat entrance tag design contest are commended for their support and submissions.
The contest finalists and winning photos can be seen at http://www.wetpixel.com/raja/