Press release from PADI:
As a result of the sale of PADI Europe to thePADI Worldwide Group in March of this year, the PADI Corporate GovernanceStructure is being brought in line with the rest of the group. The legal entity«PADI Europe AG» will receive a new board of directors. It will be comprised ofpersons from the corporate owner and of the top management of PADI Europe.
The sale of PADIEurope to PADI Worldwide Group was completed in March of 2009. The formermember of the board resigned their board mandates, effective upon the sale.PADI is now changing the Corporate Governance-Structure of PADI Europe and iscreating a new board of directors for «PADI Europe AG», comprised of threemembers.
Jean-Claude Monachon(Executive Director PADI Europe) was nominated chairman of the new board ofPADI Europe AG. Drew Thomas Richardson (President and Chief Operating OfficerPADI Worldwide) as well as Jürg Strasser (Director PADI Europe) were elected asmembers of the board.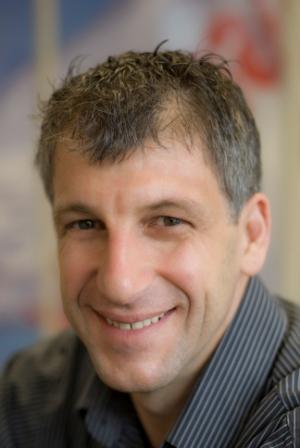 Jean-Claude Monachon
The new board wascreated on 27. February 2009 and at that time the directors' fees and theirtasks were determined and formalized. The change in ownership will have noeffect on the name of PADI Europe and it will continue to operate under thistitle. As a further benefit, PADI Europe and its established management teamwill be able to count on and use the capabilities, dynamics and resources ofPADI Worldwide as a result o f the change in ownership.
PADI Europe – whichbelongs to the PADI Worldwide Group – is the leading supplier of sport divetraining it is areas of geographical concentration (Europe, Maldives, Egypt,Israel) and controls 65% of those markets. PADI Europe offers a wide range ofdiving programs and diving products (for beginners and professionals) in allthe main languages.
PADI Europe employs around 60 persons and manages at least30'000 Professionals comprised of Instructors and Divemasters, who annuallyconduct over 180'000 diving courses. PADI Europe manages over 1'200 DiveCenters und Resorts, which is the largest sales network of all dive sportorganizations in Europe.
PADI EuropeAG
Marketing& Communications
Oberwilerstr. 3,CH-8442 Hettlingen
Contact:Jeannette Miller, Tel. +41 (0)52304 14 35 (French, English, Dutch languages)
Contact: SoniaRodriguez, Tel. +41 (0)52 304 14 37 (Italian, Spanish languages)
media @ padi.ch