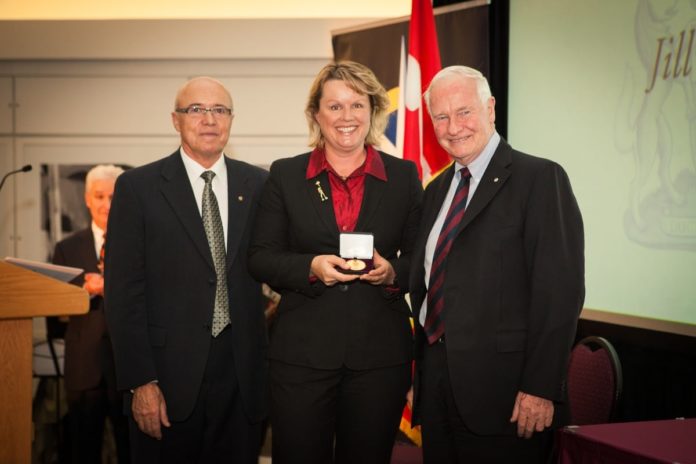 Pioneering underwater explorer Jill Heinerth has been awarded the inaugural Sir Christopher Ondaatje Medal for Exploration by the Royal Canadian Geographical Society.
Heinerth, a Suunto brand ambassador, received the prestigious award at Ottawa's Museum of Civilization on November 13th in recognition of her outstanding achievements in the field of exploration.
"It is an incredible honor to be recognized with such a significant award in my home country. I'm proud to join the ranks of the remarkable Canadian explorers who came before me," Heinerth said in a statement issued by Suunto.
Heinerth has been at the forefront of underwater exploration for almost 20 years. An award-winning filmmaker, her other accolades include being named a "Living Legend" by Sport Diver Magazine and induction into the exclusive New York Explorers Club.
More recently, Heinerth has taken to environmental causes. Earlier this year, she cycled almost 7,000km across Canada with her husband in aid of her We Are Water project, which aims to raise awareness of the dwindling supply of fresh water in the world.
Mika Holappa, business unit director for Suunto Dive, said: "We are very leased to see Jill honored for her achievements and proud to be a supporter of her projects."
Get More Articles Like This!
Subscribe to our weekly newsletter and get more interesting stuff like this direct to your email inbox every Friday.