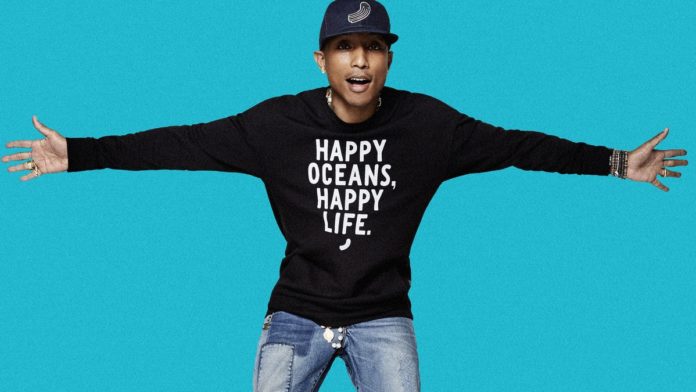 Grammy winning musical recording artist, Pharrell Williams, is debuting his first-ever video game app. The game, "Battle For Big Blue" will launch on Apple's iTunes as well as the Google Play store. "What's cool is that it is a game but it's fun and it is educating people at the same time," said Williams.
In a joint venture alongside denim brand G-Star and its Raw for the Ocean product initiative, (which makes denim by recycling plastic found littered in our oceans,) users of Pharell's new game will be able to play as the brand's mascot, "Otto the octopus", navigating through different ocean levels to collect plastic waste in the oceans.
Worldwide oceans, and the marine life that inhabit them, are struggling with a confluence of destructive challenges ranging from ocean acidification, overfishing, to the overwhelming presence of plastic pollution. A study published earlier this year, for example, found that 90% of seabirds today have plastics in their stomach, and this may increase to 99% by 2050. "Climate change is the issue of our time," Pharrell quipped. "We can each do our part, and recycling ocean plastic is a good way to start."
Get More Articles Like This!
Subscribe to our weekly newsletter and get more interesting stuff like this direct to your email inbox every Friday.