Nearly one year ago Herbert Nitsch attempted to improve upon his own World Record in the the sled category of No-Limits. On June 6th 2012 NItsch was hoping to take his own existing record of 214 meters down to 244 meters. Despite painstaking preparation, on that early summer afternoon off the Greek island of Santorini, Nitsch experienced a worst-case scenario: after reaching a depth of more than 249.5 meters, upon his ascent Nitsch was found unconscious and rescued by safety divers. Immediately after the incident there was little information to be had about the accident or about Herbert Nitsch's condition.
Removed from the public eye, a documentary crew accompanied Herbert during what has turned out to be an incredible recovery. Back from the Abyss offers an exclusive look into the months of preparation leading up to, and including, the life-threatening accident in Santorini, as well as the agonizing rehabilitation in specialized clinics and utlimately, Herbert's return to the stillness of the underwater world. Watch a trailer via the Red Bull website.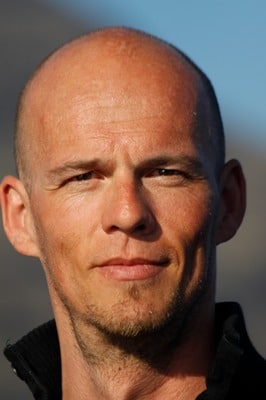 Get More Articles Like This!
Subscribe to our weekly newsletter and get more interesting stuff like this direct to your email inbox every Friday.