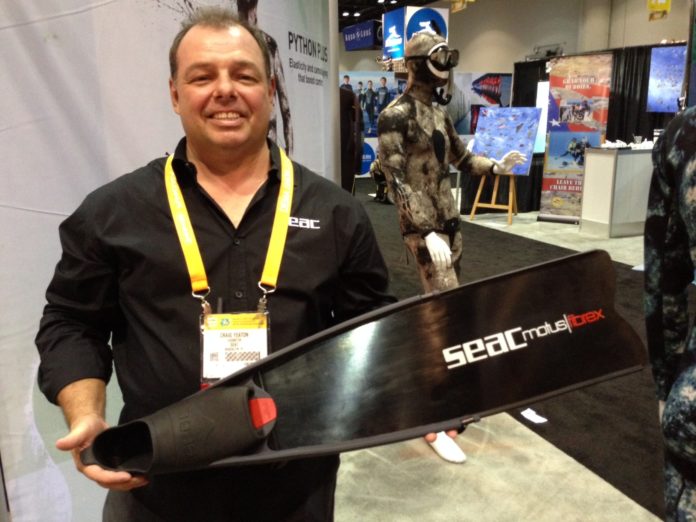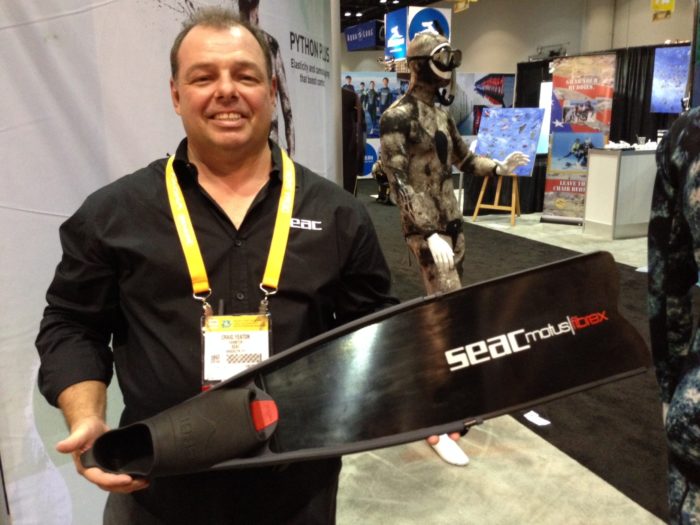 SEAC introduced a new freediving mask and fin at DEMA Show 2013 in Orlando this week.
The Motus closed-shoe fin line comes in two types of interchangeable blades. The regular Motus blade is made up of a "special technopolymer with a formulation focused on the flexibility and reactivity of the blade," while the Motus Fibrex blade material consists of "an innovative fiberglass compound with extremely high-performance characteristics."
The foot pocket is "comprised of thermoplastic rubber with dual material density: hard in the sole and soft for the foot in order to optimize both comfort and performance."
The Motus line features a 22-degree angle between the blade and the foot to optimize the power of the thrust through the water with less effort. It is available in a wide range of sizes from 5 to 14.
"Freedivers wanted more options," SEAC Sales Representative Craig Yeaton told DeeperBlue.com.
SEAC also introduced the L70 freediving mask at DEMA Show this weeek.
The L70 is a mask "designed with semi-frameless technology with an internal volume so small (70 cubic centimeters) as to not require voluntary compensation," according to SEAC's catalog. It also incorporates a liquid-silicone skirt "overmoulded directly onto the frame."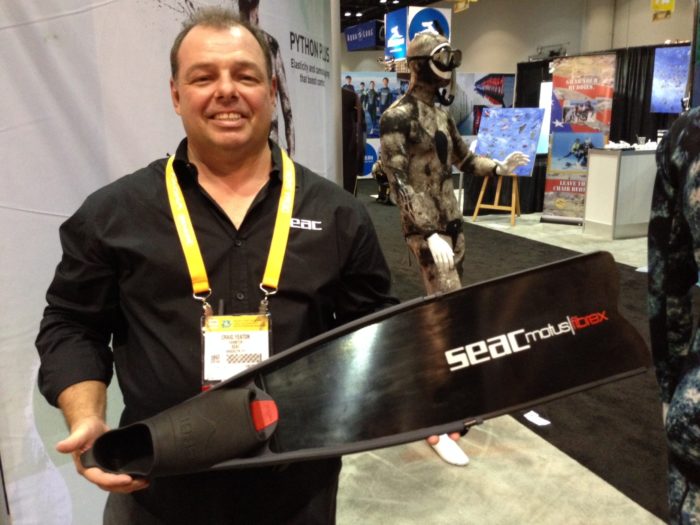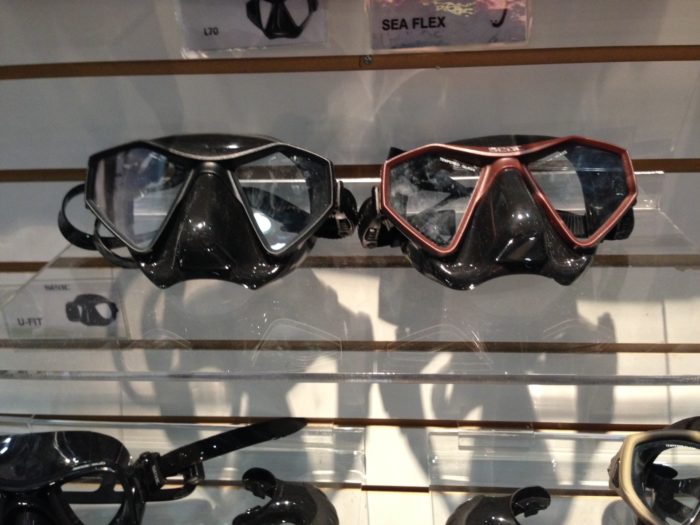 Follow #DEMAShow Coverage on Twitter
Tweets by @deeperblue
Get More Articles Like This!
Subscribe to our weekly newsletter and get more interesting stuff like this direct to your email inbox every Friday.