The recent announcement that a new 50m Diving Pool and Science Facility, called Blue Abyss, is to built in Essex, UK in 2016 has brought significant interest in the press and social media to what will likely be the world's deepest pool when it is completed.
The brains behind the operation, John Vickers, has been in touch and told DeeperBlue.com about their entry in the Virgin Pitch To Rich business funding competition where they pitches to win a share of more than £1,000,000 GBP / $1,460,000 USD in prizes.  The first step in entry is to garner enough votes to make it to the next round.
The Blue Abyss team are asking everyone to get clicking and head to the Pitch To Rich page to vote for the Blue Abyss project.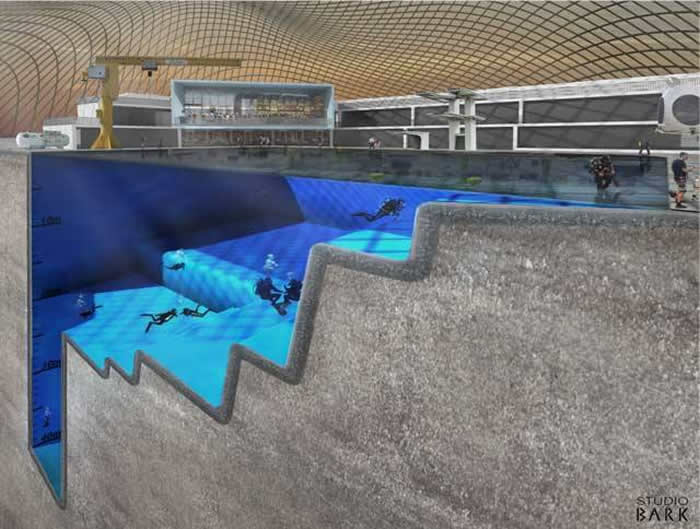 Get More Articles Like This!
Subscribe to our weekly newsletter and get more interesting stuff like this direct to your email inbox every Friday.