Sunday morning at the Duke Kahanamoku pool at the University of Hawai'i Kyle Gion  delivered another world class performance in the freediving discipline of DYNAMIC APNEA. Improving upon his own national record from the day before by 16 meters Kyle swam an impressive 200 meters (with a monofin) in a time of two minutes and :31 seconds. This establishes Kyle as the first American to reach 200 meters and cements his second US Men's National title, in just two days.
Kyle's tender age (of 18 yrs) belies a much more mature attidue and genuine humility; Gion offered thanks to his coach and training team, "I want to express my sincere gratitude for everything that Craig, Kirk, and Performance Freediving has taught me. I would not be here without you guys." As evidenced by the dynamic dives being offered at the World Championships in Belgrade right now, it appears that 200 meters is the magic number it takes to qualify for the finals  – which makes the future for Team USA and Kyle Gion very bright.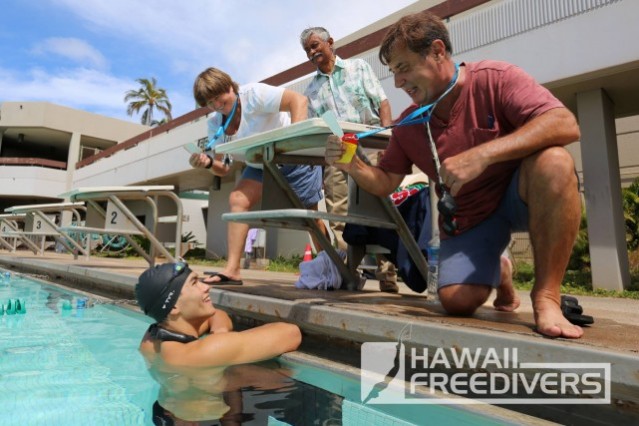 Photo © Craig A. Gentry
Get More Articles Like This!
Subscribe to our weekly newsletter and get more interesting stuff like this direct to your email inbox every Friday.