The first day of the 2014 AIDA Team World Freediving Competition kicked off on Saturday with amazing performances by reigning Static World Champions proving that they still are the best at what they do.  Goran Colak (Croatia) completed a 9min 13sec breath-hold and Natalia Molchanova (Russia) achieved a great 8min 30sec breath-hold.  These performances mean that the Russian and Croatian teams are currently top of the leaderboard with 250.20 and 291.00 points respectively.
In other events 4 National Records were set today by Vendula Stratchotova (Czech Republic) – 7min 06sec, Anne Marie Christiansen (Denmark) – 5min 54sec, Attila Kovacs (Romania) – 6min 15sec and Alessia Zecchini (Italy) 6min 39sec.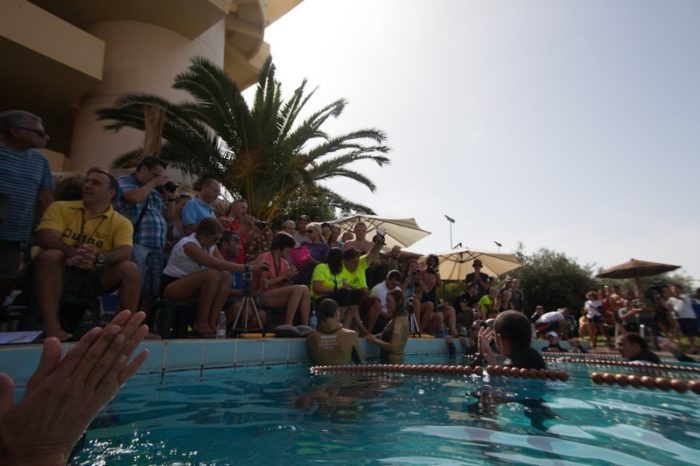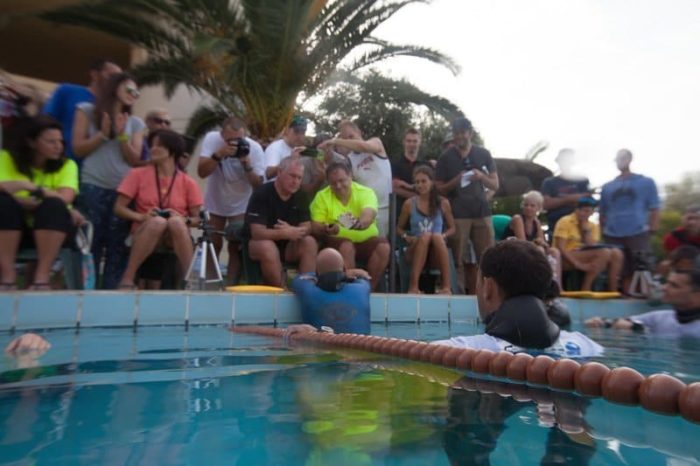 Photos above Courtesy of Daan Verhoeven
Results Courtesy of Competition Organisers
Get More Articles Like This!
Subscribe to our weekly newsletter and get more interesting stuff like this direct to your email inbox every Friday.