Cape Town, South Africa — South African freediving champion Hanli Prinsloo is dedicating her upcoming depth attempts (at the world championships in Greece) to the I Am Water Conservation Trust. Founded in 2010 by passionate ocean lovers who believe that mankind and nature cannot survive without each other, the I Am Water trust aims to share the opportunity and challenge to protect our last wilderness beneath the waves with everyone.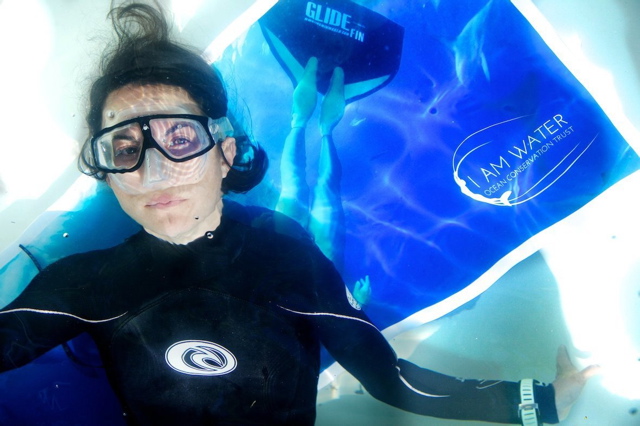 South Africa has one of the most spectacular and diverse coastlines in the world, yet very few South Africans have access to this magnificent aquatic wilderness. The Trust is committed to sharing total ocean submersion with as many of their countrymen and women as they can. To hear, read or see a picture of the beauty and devastation of the ocean environment can never replace the personal transformation of putting on a mask and fins, taking one breath and experiencing the salty majesty of the ocean, the strength of the currents, the playfulness of a dolphin or the curiosity of a seal.
You can support Hanli and the effort by buying 1 meter or 10 (or more) as she attempts to dive to 70 meters this September in Kalamata. Visit www.iamwater.co.za for more details.
Follow @IamWaterTrust on Twitter and don't forget to "like" them on facebook too. Check out the latest video from Hanli here below.