Kalamata, Greece — Look out apnea athletes there is a new sheriff in town! Figures of speech aside, on Wednesday September 15th Slovakian freediver Michal Rišian wowed the international freediving community by successfully performing a constant No-Fins dive to 84 meters at the precursor event to the World Championships – the Med Cup 2011. While Rišian is a native of Slovakia, the 34 year old is actually competing under the flag of the Czech Republic and this latest achievement secures him both the CNF national title for the Czech Republic and the CNF record for all of Europe.
To date, the only male athletes with official records deeper than Michal are William Winram at 86m and current World Champion William Trubridge at 101 meters. A former student of Trubridge's Vertical Blue school, Rišian was applauded by his mentor, Trubridge who offered his praise via twitter "Congratulations to Michal Rišian (VB Master Class alumni 2010) for setting a new Czech national record!"
Stay tuned to DeeperBlue as we expect the record-setting will continue at the World Championships due to start on September 19th in Messiniakos Bay, Greece, not to mention another 34 year old Czech freediver who is training for his own triple crown in Egypt this fall, Martin Stepanek.
Congratulations to Michal from all the staff at DeeperBlue.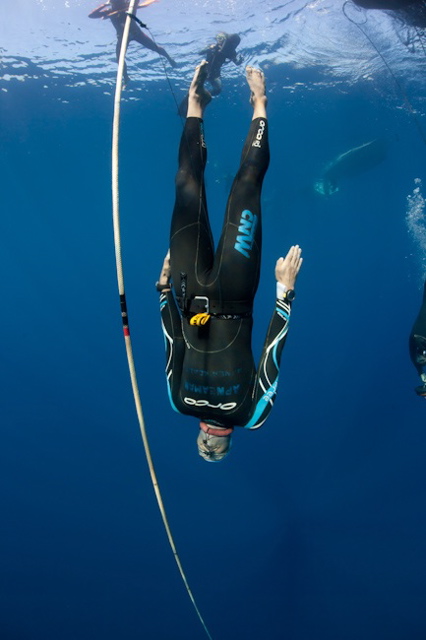 Photo courtesy of Fred Buyle – copyright Nektos.net