Roger Moore would have loved this one. Oh Gizmo! have written an article about an underwater vehicle called the Rinspeed sQuba Diving Car.
When you hear the term 'underwater car' most movie fans will immediately think of James Bond's transforming Lotus Esprit from The Spy Who Loved Me. And that car was actually part of the inspiration for Rinspeed's own sQuba concept which will be exhibited at the upcoming Geneva Motor Show.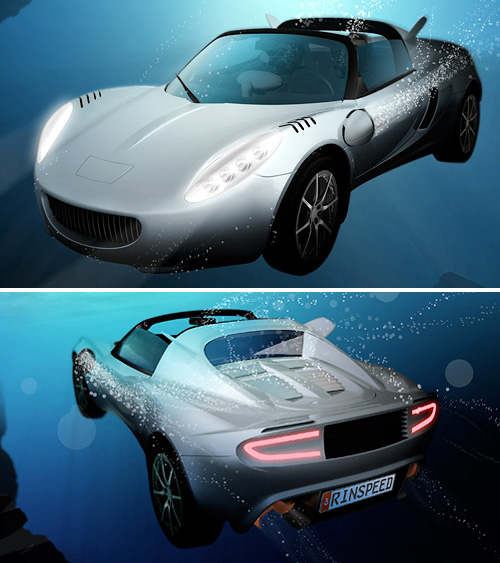 The car is road-worthy, but at the push of a button it will transform into an amphibious vehicle capable of diving to a depth of about 33 feet. To achieve this feat the car had to be custom built using a host of materials that will keep it off a production line for many years to come.
An electric motor with powerful torque drives the rear wheels. The propulsion on the water is ensured by two propellers in the stern and two powerful jet drives in the bow propel the vehicle under water while diving. With zero emissions, zero pollution in the seven seas of this world. The light weight body with components made of futuristic Carbon Nano Tubes encloses in a streamlined manner the driver and passenger who are supplied with fresh breathing air by the self-contained on-board system.
The Geneva Motor Show runs from March 6th to the 16th and is probably one of the few times the car will be shown to the public.