Countless warm-ups, dozens of dives and three days later Freedive Paradise 2015 is a wrap. Winning the competition overall (and for the women) was Jessea Lu with161 points. Jessea also made a clear, pronounced statement of freediving dominance as she put the finishing touches on her sweep of all six freediving categories in the Chinese record books.
"I love the warm ocean water in Hawaii. I was very excited and nervous at the same time to dive on a brand new platform; it turned out that the Summer family did an amazing job building this beautiful platform!  Plus the warm company of my fellow PFI instructors & friends were all the gentle help I needed to turn on the "stay-calm" switch in my brain. I made two PB dives, FIM 63M and CNF 41M, and a CWT 57M dive with real & imagined dolphins swimming above my head. I had so much fun."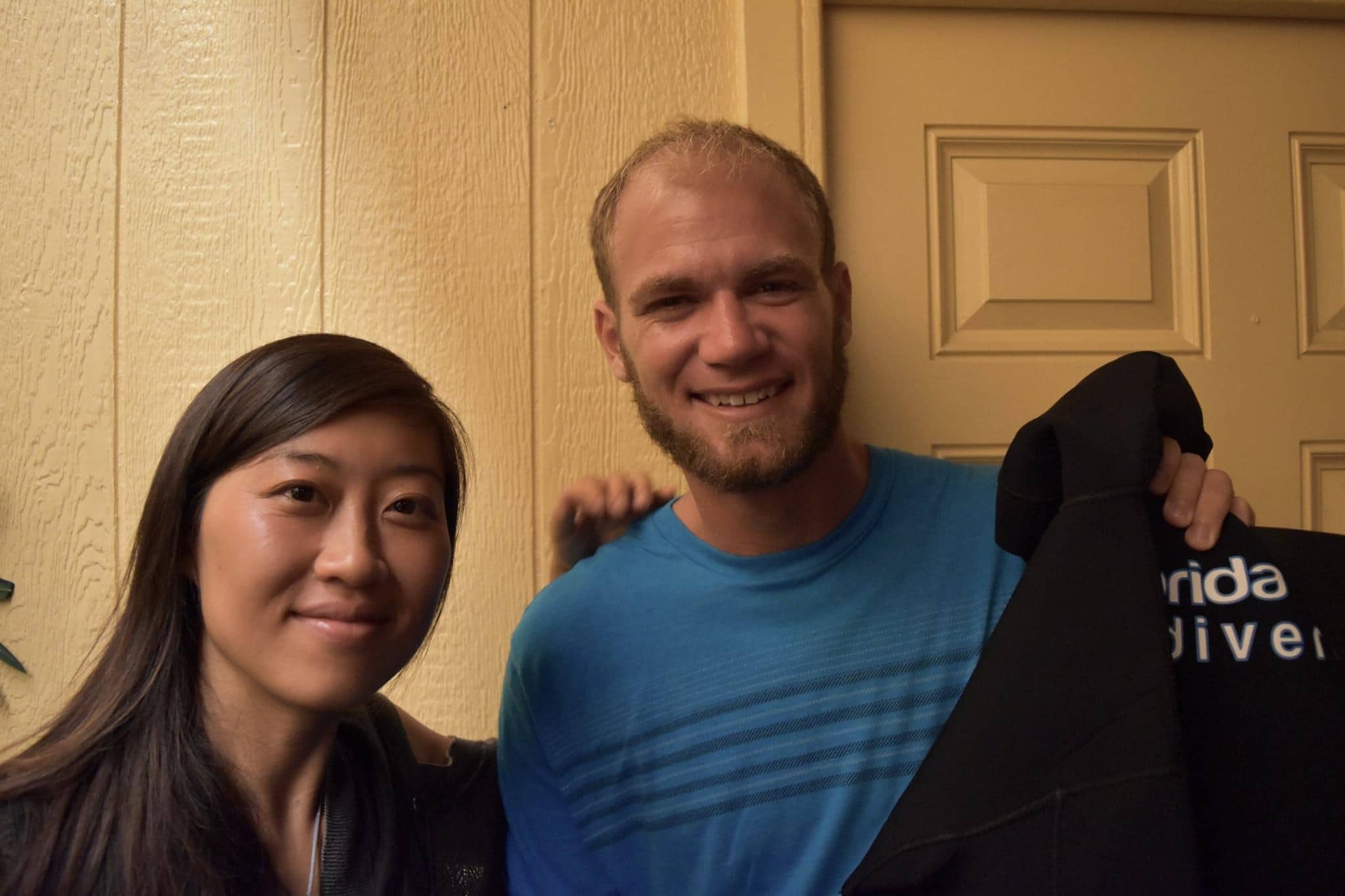 In the men's category there was a tie for first place between event organizer Kurt Chambers and Bobby Twitchell of the U.S. at 138 points.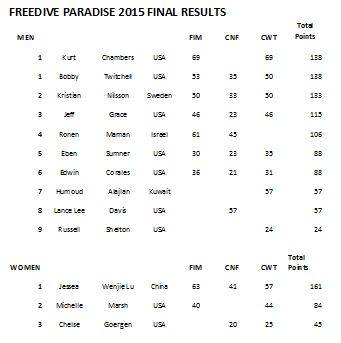 "Happy and safe freedivers was what I wanted for Freedive Paradise 2015 and that's exactly what I got!" beamed Mandy Sumner.
"I could not have hosted this event without the help of all the safety divers, judges, time keepers, ballast operator, camera crew, boat captains, check in, medical and most of all my family! Thanks to my Dad for building such an awesome dive platform and mahalo to the Kona crew for guiding me through this event! It was a learning experience for me and I'm already looking forward to organizing the next big event! I hope to make this competition bigger and better with a lot more international divers interested in spending some time in our beautiful Hawaii waters!"
See all of the performances from the final day of diving here below: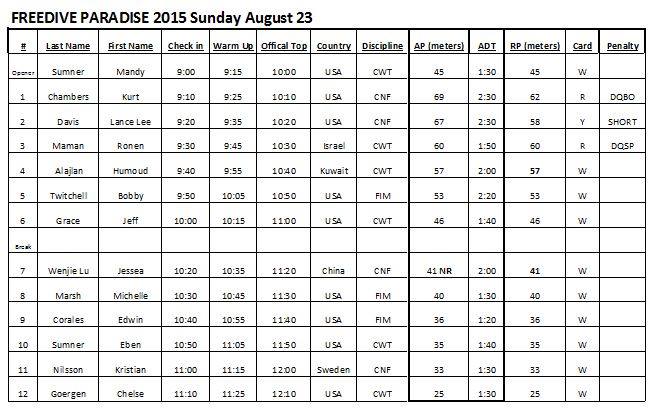 Get More Articles Like This!
Subscribe to our weekly newsletter and get more interesting stuff like this direct to your email inbox every Friday.