New York, New York — The international Women Divers Hall of Fame (WDHoF) has announced its class of 2011. Ten prominent female divers will be inducted, later this spring, into WDHoF on March 26, 2011 at the Beneath the Sea consumer diver show in New Jersey. Bonnie Toth, chairwoman of WDHoF, says "Every year we take time to recognize women who have contributed in some way to the scuba diving industry. This year's 'class' includes individuals who have contributed in the areas of education, media, research, photography and video."
The non-profit Women Divers Hall of Fame has members who span a variety of fields and specialties. Members currently represent the Arts, Science, Medicine, Exploration & Technology, Marine Archeology, Business,Media, Training & Education, Safety, Commercial & Military Diving, Free Diving, and Underwater Sports.
Previous inductees into the Women Divers Hall of Fame include world champion freediver Mandy-Rae Cruickshank of PFI, oceanographer Dr. Sylvia Earle, and television icon Zale Parry.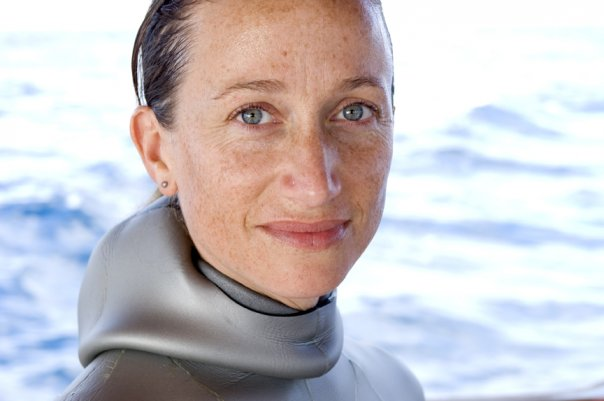 This year's inductees are:
Sally E. Bauer, MD: physician, historian, speaker, writer, marine researcher
Gina Bier: police detective, police diver, NAUI instructor trainer
Christine Rooney Bird, MD: physician, television series producer, Founder, Ocean Research Group, Inc.
Céline Cousteau: film producer, international adventurer, environment preservationist
Anna DeLoach: computer expert, researcher, publisher, videographer, magazine editor
Karen Straus: diving pioneer, instructor, journalist, photographer/videographer
Maureen Langevin: diving instructor, tech diver, boat captain, videographer, expedition leader
Michele Westmorland: visual artist, nature photographer/instructor, expedition leader
Deborah Whitcraft: maritime historian, writer and speaker; President and Curator of the New Jersey Maritime Museum
Cristina Zenato: ocean conservationist, diving instructor, cave explorer
You can read the biographies of each of these female divers by downloading the full press release here.