Whilst major international sporting competitions such as the Fifa World Cup and Wimbledon are going on right now, the freediving world turn their eyes to Okinawa, Japan where the AIDA Team World Championships are running from 30th June – 10th July 2010.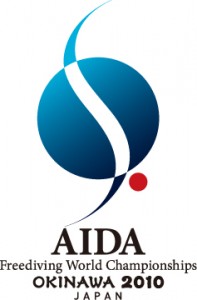 The competition represents the pinacle of competitive freediving for AIDA athletes and is always an exciting event to behold.
During the competition teams of athletes from around the world will compete for their country in a hope their country will be crowned the AIDA World Champions.
The competition schedule is as follows:
30 June – Opening Party and registration
1 July – Official Training Constant Weight (CWT) and registration
2 July – Official Training CWT
3 July – CWT day one
4 July – CWT day two
5 July – CWT reserve day
6 July – Official training in pool
7 July – Static (STA) day one
8 July – STA day two
9 July – Official training in pool
10 July – Dynamic (DYN) -Award Ceremony and Closing party
The official competition website has a great page describing the event, location and timetable the athletes will be following.
From the competitor standpoint, not every country is fielding full mens and women's teams and some countries are not fielding full 3 person teams either which will make for some interesting competitive decisions. Freediving news blog, Shark Freediving have an excellent write up of team composition here. You can also find athlete lists below for Men and Women:
Mens Teams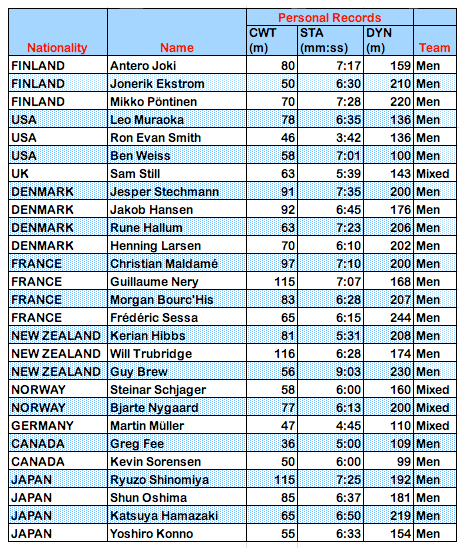 Women's Teams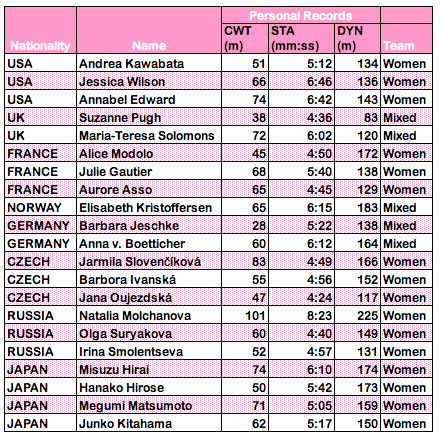 We'll be following what is going on, especially as tomorrow (Saturday 3rd July) is the first competition day. Keep your eyes peeled to DeeperBlue.com and our twitter account @deeperblue for up-to-date news.
Good luck to all the athletes and we look forward to an exciting competition.