William Trubridge and his team at Vertical Blue (organisers of the recent Vertical Blue 2010 Suunto Dive Off) have announced their flagship freediving training course for 2010 – the Vertical Blue Master Class.
The course brings together a team of experts to offer the highest caliber of instruction in the world's best freediving location, Dean's Blue Hole. For the first time, William Trubridge & Sara Campbell will collaborate to instruct students in all three depth disciplines, and they are joined by Sivananda Yoga instructor Brittany Trubridge as well as other world-class assistant instructors.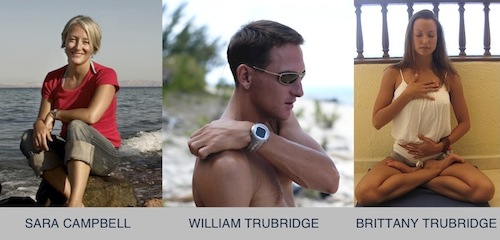 William Trubridge – world champion and world record holder in the no fins discipline, course director of Vertical Blue, William will be teaching the in-water sessions as well as most of the theory components of the course.
Sara Campbell – the special guest instructor for 2010, Sara is the current world record holder for women in constant weight: she will be teaching in-water sessions as well as classes of Kundalini, a special type of yoga that contributed greatly to her rapid progression to world records.
Brittany Trubridge – Hatha yoga instructor from the prestigious Sivananda Vedanta school, Brittany will be teaching a specially formulated program of yoga for freediving, as well as guided meditations.
The course will run from October 11 – 15 (5 days) and spaces will be very limited. If you are interested in attending then you should contact the VB team at info@verticalblue.net