Egypt has created a marine reserve on the Mediterranean coast it shares with Libya. The new 150-square mile area contains 10-12,000 marine species, not to mention birds, amphibians, and reptiles. This coastal marine protected area (MPA) will help protect biodiversity and encourage further scientific research and discovery. Read more here.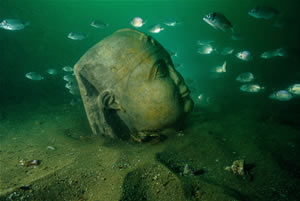 While this new Mediterranean MPA serves as the first marine reserve Egypt has ever designed off its northern coast facing the Mediterranean Sea, it is not the first marine protected area in Egypt. Located on the southern tip of the Sinai peninsula, Ras Mohamed Protected Area is a long-established marine reserve that was implemented in 1983.
The beautiful shorelines of Sharm el Sheikh are included in the boundary of the Ras Mohamed Protected Area, which was developed for the protection of marine and terrestrial wildlife to balance and support the busy tourism on the Gulf of Suez. Ras Mohamed is a popular dive destination.