Independent feature-length Freediving movie "The Greater Meaning of Water" has announced that it's Hollywood Premiere Night is on Saturday, July 10th at 6pm at the 2010 L.A. All Sports Festival.
Film screening followed by Q&A with Filmmakers, Freedivers, and Olympians. Seats limited to the first 100 ticket RSVP's.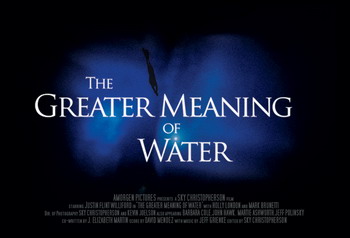 The film has been in the making for several years now but has had trouble securing funds to complete editing the movie. DeeperBlue.com will be one of the first media outlets to review the full movie in the coming weeks.
Location: The Chaplin Theater in Raleigh Studios. 5300 Melrose Ave. Hollywood, CA. 90038.
More info at: http://www.gmwmovie.com/hollywood.html