The large format IMAX freediving docu-film OceanMen: Extreme Dive, is being shown for 2 days during the Blue Ocean Film Festival in Monterery, California on 28th and 29th August 2010.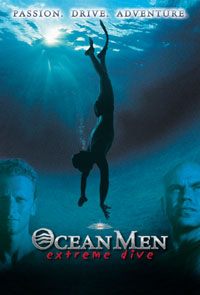 The film charts the the rivalry between freediving legends Umberto Pelizzari and Pipin Ferreras as they both attempt to break various freediving records.
The festival will also hold a Question and Answer session with Director Bob Talbot and World-Class Freedivers Kirk Krack and Mandy-Rae Cruickshank after the 15:00 screening on the 28th August 2010 showing of the film.
Tickets and film times are available on the Blue Ocean Film Festival website.